Sorry I've Been Quiet
I've been a bit distracted with several things.
First — I came down with a cold. (I still have it, although it's not as bad as it used to be.) Hero Material got it first, then lovingly gave it to me. I think he called it "early Christmas present". Hmmm. But he paid for the doctor's visit and medicine, so I guess all's forgiven.
Second — I decided to do NaNo. Well, technically I'm not working on a novel from scratch, but more like trying to finish Acts 2-4. I've written like tons of different pre-drafts and scenes and snippets, but none of them really gelled or gave me any insight into my characters. Hence NaNo.
Scarily enough I'm writing many of my scenes out of order right now. I've never jumped back and forth like that, but with WriteWayPro it's easy to rearrange scenes, etc. So I'm giving myself permission to write later scenes first. Once I got over the initial resistance, I realized that it was actually helpful for me to do it. I can see better why Angel and Mikhail fell in love in the first place and why they thought it couldn't work, etc., and why they broke up but why they're together again now, etc. etc. etc.
BTW — is it wrong for me to like the ruthless Russian mafia boss more than the U.S. bureaucrats in my story?
Third — My netbook is having the same issue it did last time. It's been, like, a week since Samsung fixed it. They took it back — again, very courteous and apologetic. So I'm without a netbook for another week or two until they repair it. (Hopefully permanently…)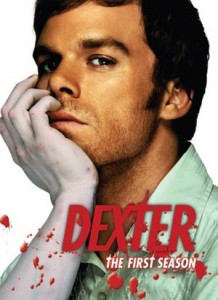 Fourth — I reformatted my Macbook this week. I use Apple Boot Camp to use XP on it — that's my preferred OS; the Mac OS just does not feel very intuitive to me — but BCXP refused to shut down correctly for two weeks in a row. It's partially my fault for having installed all kinds of stupid programs that I shouldn't have in the first place. (And the fact that when I first created the HD partitions and so on I think I did something wrong b/c the driver installations, etc. didn't go very smoothly…)
Anyway, 30 hours later, it's done, and my computer's faster. Yay. :)
Fifth — Hero Material and I started on another drama series: Dexter. It's just so twisted, I love it! We're still on the first season. Can't wait to watch the rest.
Finally — the Olympic season!!!!! I'm a huge fan of figure skating (have been since Kristi Yamaguchi's heyday), and I've watched the first Grand Prix events. Yuna Kim rocks my world, and I'm so thrilled to see Shen and Zhao skate again. Shen and Zhao are my sentimental favorite in pairs, and I want them to achieve their dream of winning the Olympic gold medal. It'll be a first for China.
I'm also rooting for Yuna since I adore her skating, and it too will be the first Olympic figure skating medal for Korea.
OTOH — I'm heart-broken about Mao Asada. She's just imploded this season. I don't even know if she can make it to the Grand Prix Final, and it won't be the same without her. I have my own theories on why she's not doing so well this season based on the media coverage. Gambatte, Mao!
Oh and if you're wondering why I don't seem all that interested in Evegeny Plushenko's comeback…well, it's because I don't think he's all that exciting to watch. I mean, yeah, his jumps are great and he can do some interesting footwork, but something about his skating just leaves me cold. I also suppose it's because I still long for Alexei Yagudin's awesomeness — great jumps, great footwork, superb artistry. Unless he messes up unbelievably, I think Plushy will win the gold medal. Brian Joubert's been incredibly unprepared and erratic at Trophee Eric Bompard, and Oda can't seem to land quad jumps consistently. Evan…well, he reminds me of Todd Eldridge — another dull dull skater.
As for why I don't care about Sasha Cohen's comeback…well, I'll believe when I see it. I think it's nothing more than a publicity stunt on her part, especially since all Sasha seems to talk about is her "injuries". If she does show up at Skate America, Yuna will crush her, and maybe even someone like Rachael Flatt and Fumie Suguri may be able to beat her.
My prediction? Sasha withdraws from Skate America, shows up at the U.S. Nationals and gets a spot on the Olympic team. The international judges are brutal, and with the more severe crackdown on underrotations and wrong edges, Sasha won't do very well. But American judges at the Nationals will most likely overscore her. I hope Sasha proves me wrong, but I'm not very optimistic.
How about you? How have you been doing? Any cool plans? Are you excited about the Vancouver Olympic Games?