One More Picture
Someone told me it was silly to post wedding photos without the bride and groom in them. Unfortunately we haven't gotten any until now. It's a snap shot taken with a cell phone by one of our guests. You can see me feeding Hero Material some of our delish cake.
FYI — the dress in the picture is not the wedding dress I wore to the actual ceremony. I had to change because the wedding dress had a huge train, and there was no way I could do anything without two people hovering around me to take care of the danged thing. (It was heavy too.)
More stories to come…! (When I'm more lucid.)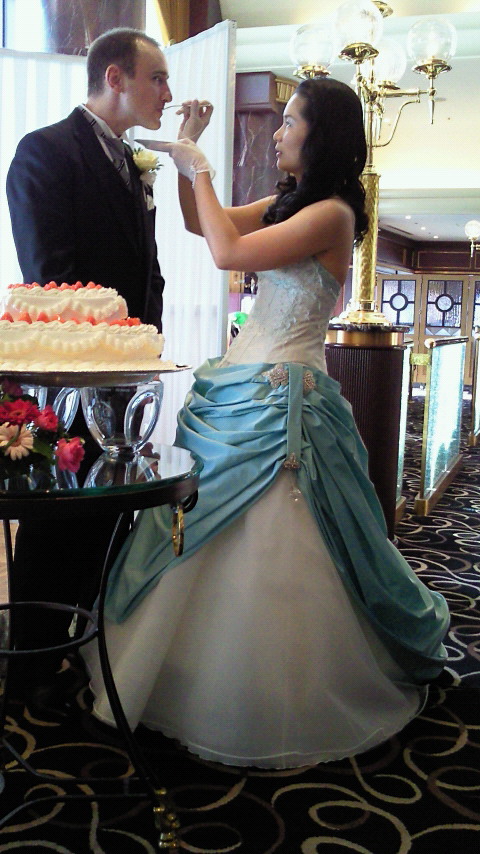 ETA: Kumi Lipman from Cleo did my hair and makeup. I can't even begin to describe how much I adore her.