Honeymoon Days 3 and 4: The Name Is Bond, James Bond
On Day 3 Hero Material and I got up super early for our breakfast (again at the buffet) and went to the lobby to go to the dock. The shuttle was actually on time. Yay! And the weather was fantastic — sunny and beautiful albeit hot.
First we went to Ko Khai Nai for snorkeling. The island is beautiful.


And the big rock below looks like a Godzilla head: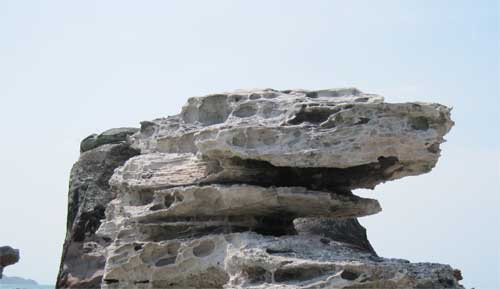 The fish around the island don't seem afraid of people at all. The picture below was taken in the shallow water (shin-deep) with my digital camera. They come very close to the shore.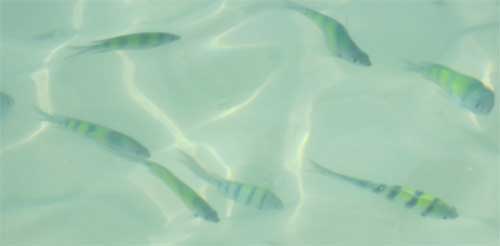 Afterward, we went to Tham Lod caves. They're sea caves, and you can see the beautiful view inside. They're almost like a room within a room or something.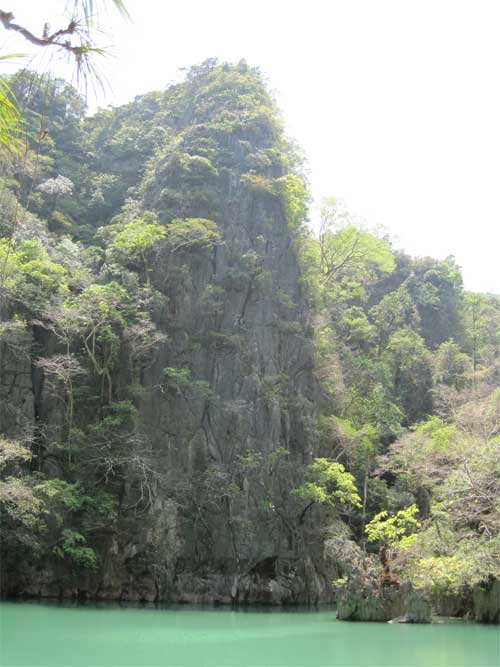 Here's the same cave picture but I'm looking upward.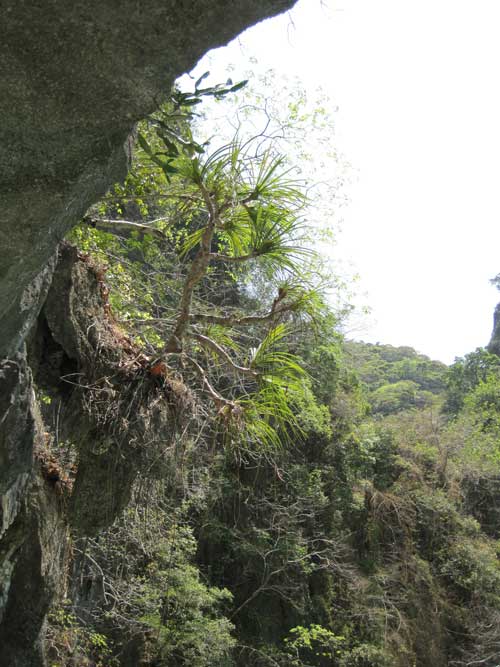 Another cave — this is accessible by kayak only. (Or maybe you can swim if you feel brave…)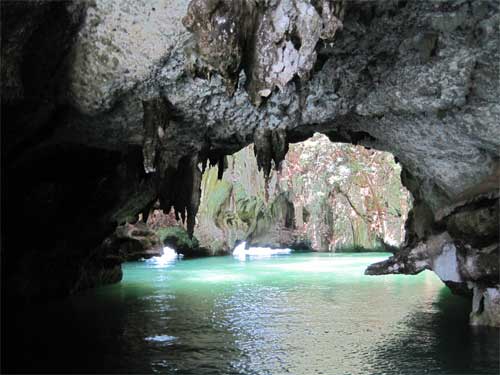 And a beautiful cliff —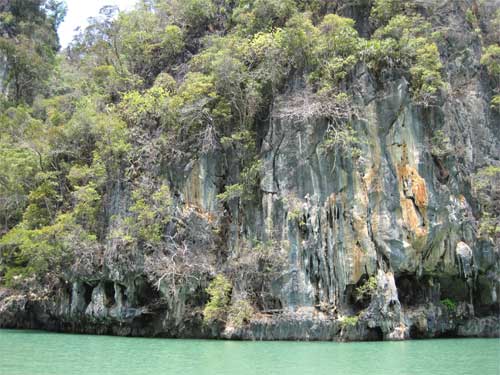 Ko Pannyi island's floating village — this is where we had lunch. It's a Muslim village, so we had to wear shorts and shirt, etc. to look modest. The waitresses on the island were in a full veil, etc. I have no idea how they do that in such heat and humidity. Oy…
And finally…the James Bond island!!!!!
Here's Hero Material bringing me a big rock. I mean, I asked him to get me a rock, but I guess he didn't get the note that I prefer the sparkly kind…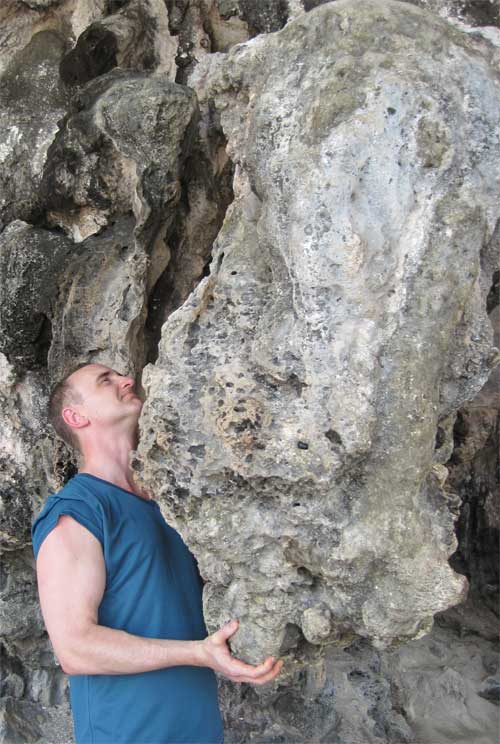 We were completely exhausted by the time we came back to the hotel. Besides, another storm hit us hard. So we decided to stay in and try their buffet. It was pricey — about $30 / person plus 10% service charge and 7% tax, beverage not included. But the food was very delish…!

And the buffet came with entertainment. We had dancers…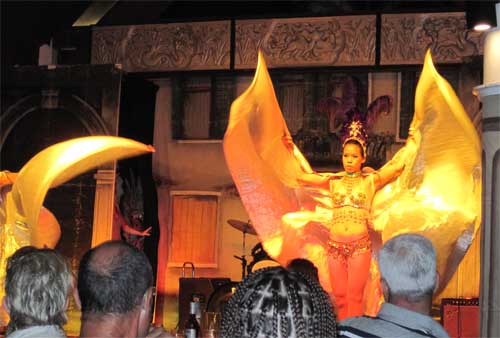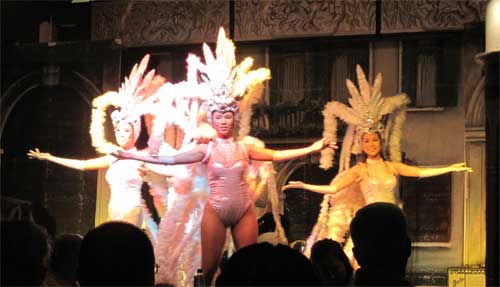 …and an Elvis Impersonator… (It took me a while to realize that he was supposed to be Elvis…)
And a man/woman singing thingie…
I spent the next day (Day 4) reading in bed because I felt exhausted. I think I was dehydrated from the tour and all. It doesn't feel that hot because we were on a speed boat, but the Thai climate really sucks all the moisture out of you. I should've had more water. Oy…
But I got to finish Kresley Cole's If You Deceive. Which was excellent.
Day 5 — Chiang Mai…! With elephants! Tigers! Pandas! Coming soon!