Honeymoon Day 6 Part 2: Crouching Humans, Sleeping Tigers
Manop thought we ought to go to Tiger Kingdom after Maesa Elephant Camp. We weren't sure at first, but since it was on the way back to the city, we decided to stop by. Besides we were getting hungry, and Tiger Kingdom has a restaurant.
It's a bit pricey to get inside Tiger Kingdom. I think it's because it costs so much to keep the tigers well-fed. None of the tourists want to end up as tiger meat, you know…
The first cage you see is that of some tropical birds. I was confused at first because I was expecting TIGERS!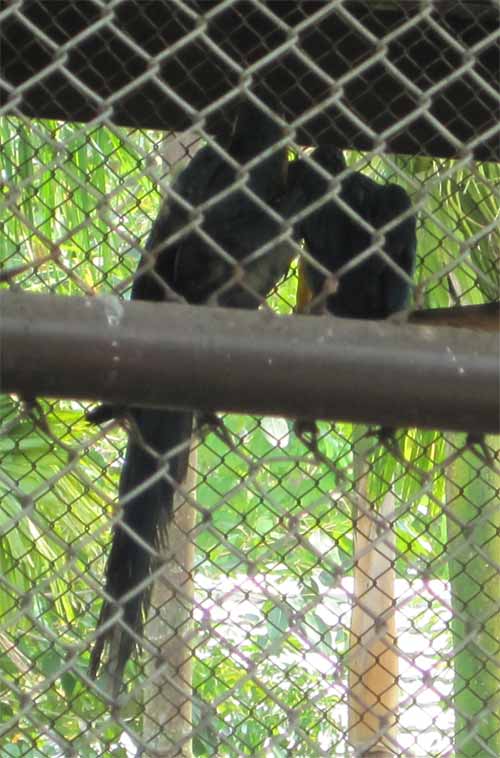 But you see…they were around…just hidden…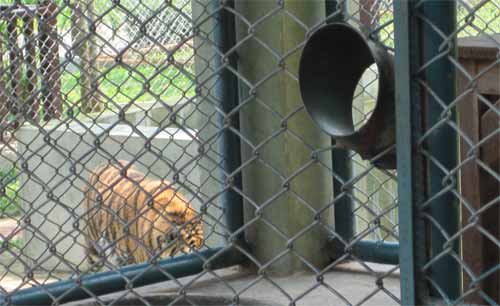 We went to the younger tigers' cage first. That's me rubbing a seven month-old tiger. He was in bliss. (Stay that way…good kitty!)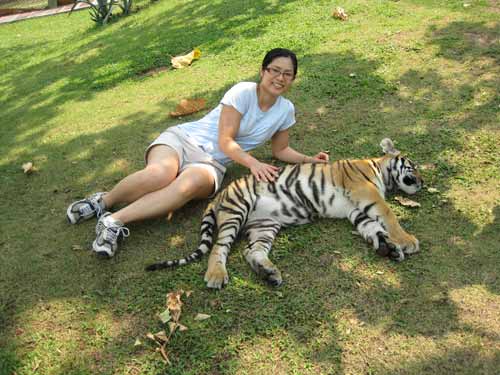 Hero Material sorta fell asleep…
Then the tigers fell asleep… It was just, you know, too exciting for words.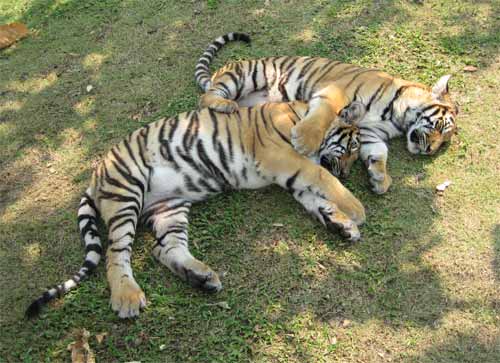 We decided to leave them alone and moved to a cage with older tigers. They were almost two years old IIRC.
This one didn't like it that Hero Material kept touching its ass, but I think he gave up on humans leaving him alone.

Satisfied tiger after he ate my hand….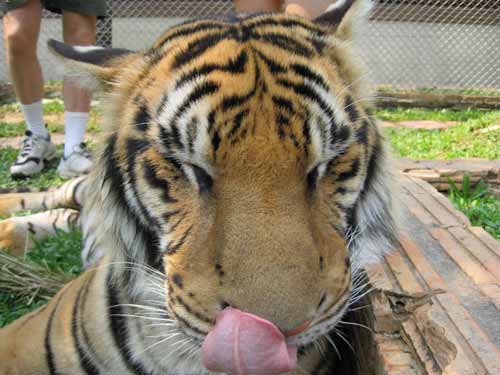 (Just kidding! LOL. No tiger has ever bitten me. Just that darned shark a few years back…!)
And now, preeeeeeesenting….Spicy Sausage! (I kid you not. That's really his name…)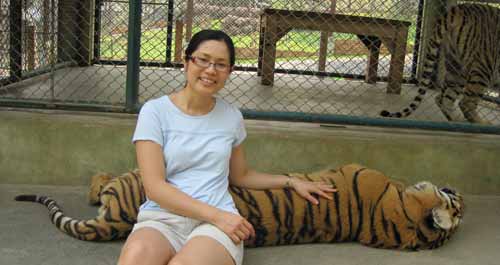 This is Hero Material and me with Meatball. (Yeah…this poor thing got named Meatball…)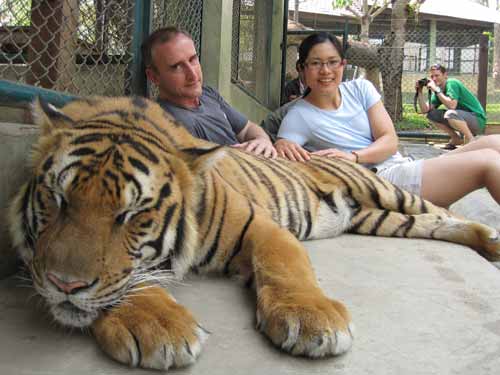 And here's one of the cubs from Tiger Kingdom. Isn't he adorable? :wub:
Afterward, we decided to get lunch. This is the view from our table.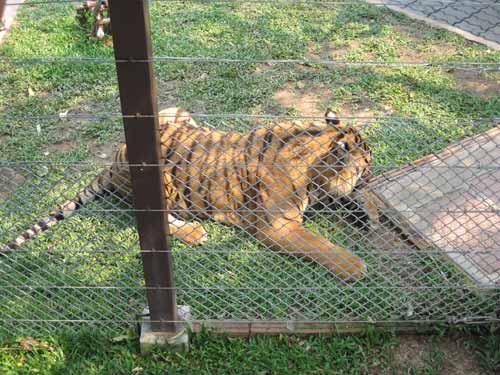 Manop asked us if we wanted to do anything else, but after tigers and elephants we were too tired. So we returned to the hotel instead to rest. Ahh….air conditioned room…I miss you so.
At around dinner time we decided to roam the streets around our hotel. We found a guy who made cool decorative hangings with metal.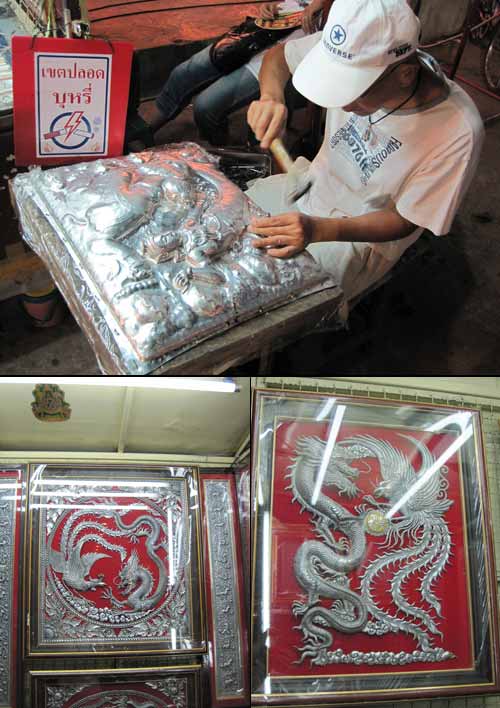 Then we went to a cashmere store. Everything there was hand-made. Check this beautiful scarf out! I'm not holding two scarves in the picture. It's just one — but folded so you can see how it looks different on each side.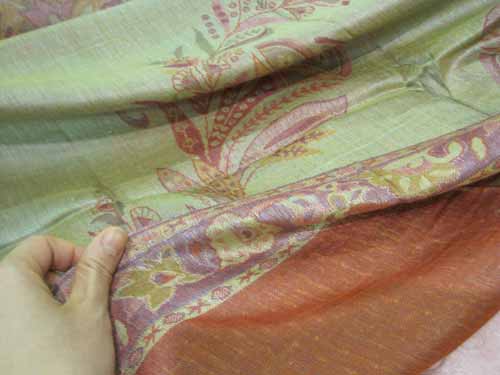 Hero Material bought me a pink one. :wub:
(It's creased in the picture, and that's my fault because I left it folded for too long…)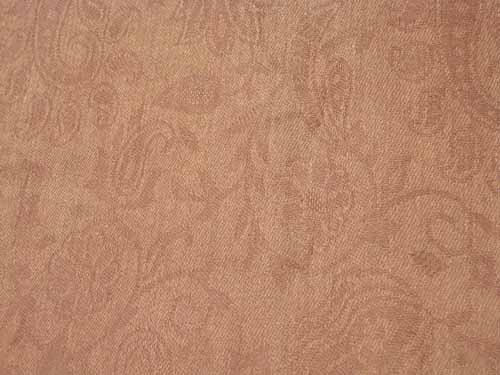 We also found a hilarious T-shirt shop.

Finally…a seafood restaurant! Look how huge this prawn is! And the lobster too!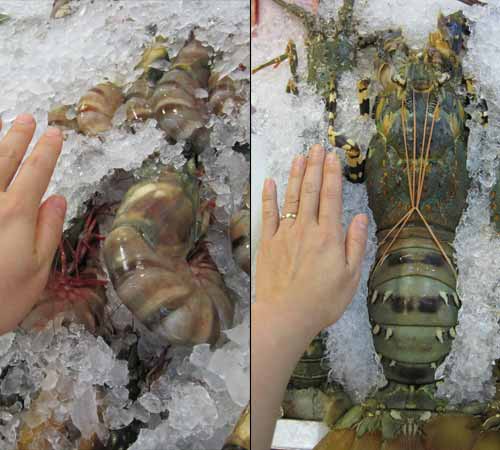 That's our dinner. Grilled fresh king prawns. Only $6 for the plate.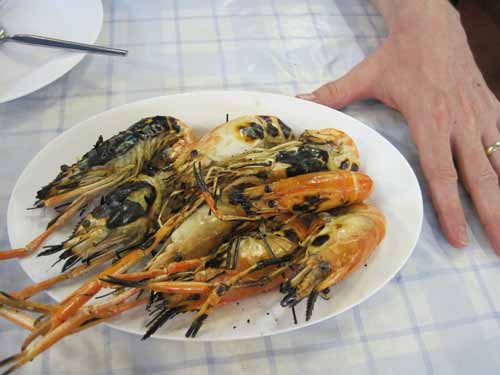 Finally our dessert…! We had pineapple & mango smoothies. They were super sweet and delish! I've never had a smoothie this nice before. The largest one was only $2, but I didn't want something that large, so I got a small one, while Hero Material indulged in the super sized version. It's a good thing we don't live in Thailand, because we'd probably become diabetic.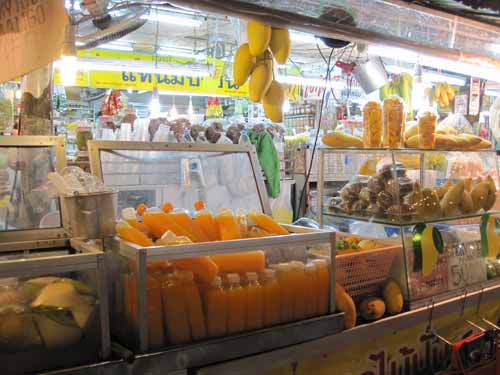 Coming next: Day 7 — temples and wishes…oh my…!