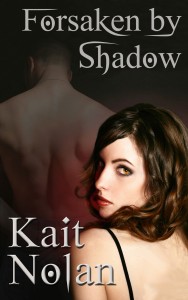 I have a confession to make.  I'm 30 years old and 75% of the books I've read this year are YA.
Why?
Well, here's the thing.  With the exception of L.J. Smith, the YA that was available when I WAS that age just really stunk.  It was unrealistic, often moralizing, and seemed to think that teenagers were stupid — the intellect of 12 year olds with the hormones of college students.  Utterly unrelatable and boring.  So other than L.J., I didn't read YA when I was a young adult.  I moved straight on into adult fiction and didn't look back.
Then came Twilight.  There have been many things said about this series — praise and criticism, but whether you love it or hate it, one thing that Stephanie Meyer accomplished was opening the floodgates for YA as a genre to come into its own.  Suddenly the market is flooded with YA fiction that has real, relatable characters, who deal with difficult decisions and serious issues.  You know, like real teens do.  There story lines are inventive and unique, and suddenly there are OPTIONS.
I'm not sure what got me back into reading YA.  It wasn't Twilight, though I read that too.  I know I read several last year because they were put out by other author friends of mine.  Bite Me by Melissa Francis.  The Demon's Lexicon by Sarah Rees Brennan (whom I've known for years through our mutual love of L.J. Smith when she was popular the first time).  But I can say unequivocally that the thing that started me off on my current insatiable YA reading streak was Cassandra Clare's The Mortal Instruments trilogy, which I started when my hubs broke his leg early in the year.  I TORE through the first one, staying up until all hours to finish it, despite my complete and utter exhaustion.  Ripped through the second one after only a few hours of sleep.  Begged my MIL to go pick up the third for me (as I was housebound with hubby at the time), and plowed through it as well.
After that it was on.  I couldn't get enough.  I joined a YA for Grown Ups group on Goodreads.  Half my Twitter writer pals are also into YA, so I'm constantly bombarded with fantastic book recommendations, and my TBR list, which was already resembling the Leaning Tower of Pisa, is reaching utterly epic proportions.
So what IS it about YA?  Why can't I get enough?  I mean, I'm a grown up, right?  I'm supposed to only want to read about grown ups.  Well, not so much.  I mean, I do love my romances and urban fantasies.  But there's just something about YA that really appeals to me.  Maybe it's that none of the characters are dealing with the specific real life issues I'm uninterested in reading about — jobs, bills, marriages, kids — all the stuff that I deal with on a daily basis and don't need a reminder about.  But it goes beyond that, I think.
Teenagers and college students are a particularly interesting and passionate bunch to read (and write) about.  They've got that whole immortality complex going on, and they feel so intensely about life.  While sometimes this can be hideously annoying if it's not tempered with some self-awareness on the part of the characters, it feels really good to me to be able to go back to that time period.  You know, in an I-never-have-to-really-go-back-to-the-hell-that-was-high-school kind of way.
I'm in love with teen romance, in particular.  There's just something about that whole awkward crush, of course he doesn't like me, OMG he's talking to me, kind of emotional ride.  Oh how I remember being there.  And while I absolutely appreciate the emotional arc in an adult romance that leads to HEA and usually sexual fulfillment, I like the lighter version in YA.  That hyper awareness creates its own kind of sexual tension that's all tied up in those hormones and confusion and…what can I say?  I just love reading about it.  I love feeling that first love again.  It's heady and intoxicating.   It's all the good parts about being a teenager with the benefit of a happily for now at the end.  And right now, that's my favorite reading cocktail.
---
Kait Nolan is a writer of action-packed paranormal romance that features a fresh and inventive mythology.  No sparklay vamps here!  Her debut release, Forsaken By Shadow, is available on Amazon, Barnes and Noble, Smashwords, Sony, Scribd, and SpringBrook Digital.  She can be found at her blog, Twitter, Facebook, Goodreads, MySpace, Pots and Plots (her cooking blog).