Hot Romance for February
Wow, I can't believe January is already over! Time sure flies. This winter's been soooo cold! I ordered a cookbook from BookDepository, and hopefully it'll get here soon, so I can try some delicious recipes to keep me and Hero Material warm.
I have two big news items for February that I want to share with you:
One, Amanda Bonilla, Shawntelle Madison, Sandy Williams and I launched Magic and Mayhem Writers, a new urban fantasy/paranormal group blog. There are lovely giveaways, interesting guests, thought-provoking posts and much much more. Definitely stop by and say hello.
Two, I'm releasing a short erotic retelling of Ariadne and Dionysus's romance, entitled Destiny Entwined, on February 14th on All Romance eBooks, Amazon Kindle, B&N Nook and Smashwords.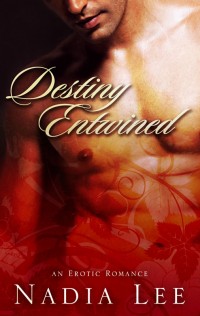 When her lover Theseus deserts her on an island, Princess Ariadne of Crete wishes to forget her betrayal-filled past. Dionysus answers her prayers, seducing her with his godly wiles and delivering mind-shattering ecstasy. However, when he reveals that she's his bride as foretold in a prophecy, she has to take a leap of faith, once more leaving her heart vulnerable to another, or live out the rest of her life on the island alone.
The story is also going to be a Valentine's Day present to my newsletter subscribers. Sign up before February 14th if you'd like a copy delivered to your inbox for free, and please let all your hot-romance-loving friends know. :)