Authors for Japan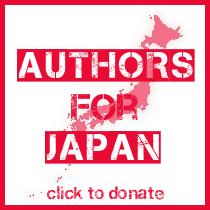 There are auctions for autographed books, critiques and other awesome items to help raise money for the victims of the devastating earthquake and tsunamis in Japan.
Please go to http://authorsforjapan.wordpress.com/ to view items and bid.
Also Michelle Read and Carrie Ryan are auctioning their books (autographed of course) on eBay. According to the description, "100% of the proceeds go to either Save the Children or the American Red Cross, both of which are doing work in Japan to help disaster victims. (They also help other tsunami-affected regions)"
You can view their auction listings here.
FYI — Michelle and Carrie's auction is open to U.S. residents only.