Review: Carnal Secrets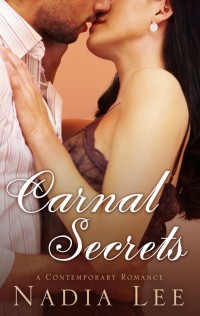 Pearl of Pearl's World of Romance has written a lovely review of Carnal Secrets:
I really enjoyed reading CARNAL SECRETS. The start (first chapter) felt a lot like a category romance (Presents/Blaze-like), complete with the corporate setting and the revenge trope. As I went into this read fairly blank I was pleasantly surprised by this and was immediately curious about the rest.

And the rest absolutely did not disappoint. It was the perfect combination of pace, story and details/descriptions. Normally I'm not a fan of descriptive writing but the balance with the dialogues in CARNAL SECRETS was so good I really enjoyed it. Throughout the book, the back-stories of the main characters come across loud and clear without being intrusive with the romance and this is something not all authors that I read achieve easily.

The secondary characters were subtly portrayed and they all contributed to the story and the back-stories. Some I really liked as characters, others I disliked with gusto. There were a few very intriguing secondary characters of which I hope Nadia Lee will have the opportunity to write their story.

In conclusion, CARNAL SECRETS is a rich and layered read, subtle in the sexual scenes but intense in the romance and emotional parts.
(emphasis mine)
Read Excerpt »
Buy eBook: All Romance EBooks :: Kindle US :: Kindle UK :: Nook :: Smashwords :: Sony eBook Store