Kyobo Books, Korean Bookstore
I'm finally getting around to posting a few pics from Korea.
So here's the 1st one — Kyobo Books. I went to the main one in the basement of the Kyobo Building. This particular bookstore has over 2.3 million books.
Kyobo building — it's a big building, though the one that's even bigger (the bluish one) is owned by Dong-Ah News (newspaper company).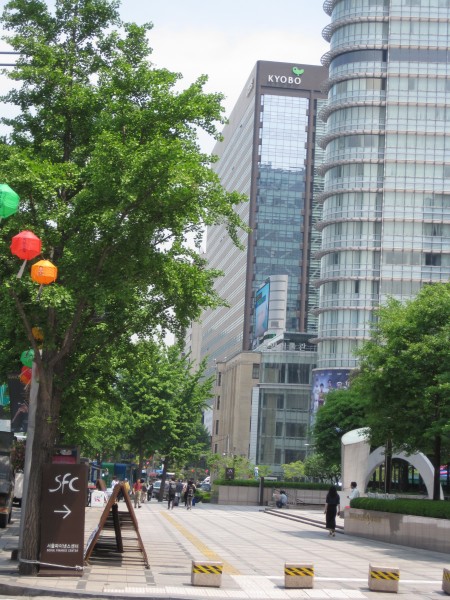 Entrance:

Kyobo ereader display —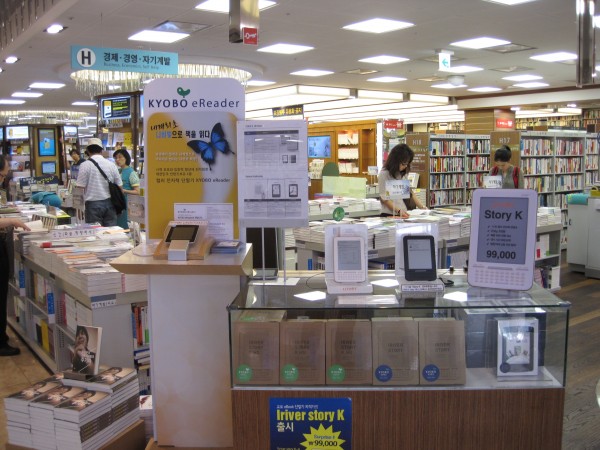 Closeup of Kyobo ereaders —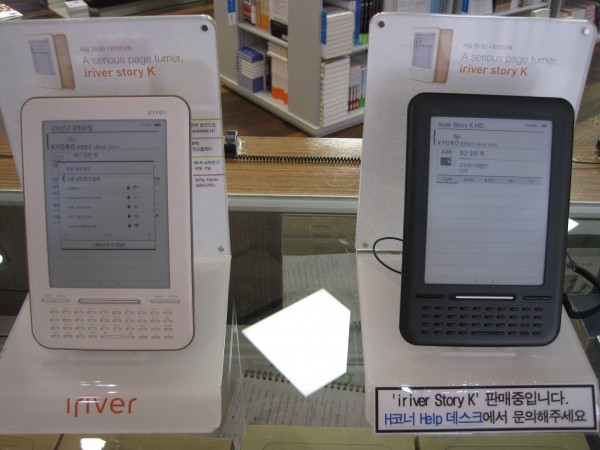 Kyobo v. Kindle —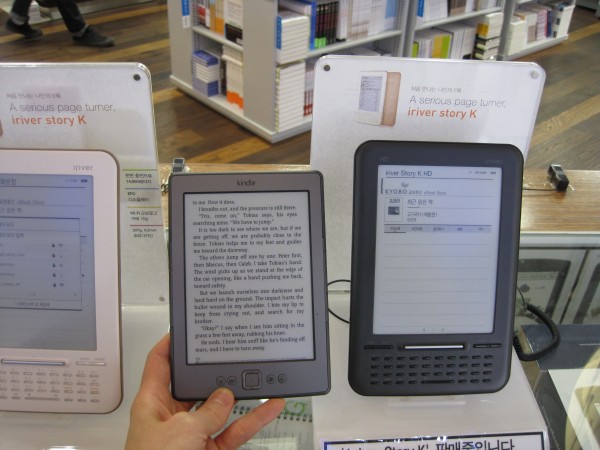 Kyobo keyboard — its keys are so small, I don't know if I can really use it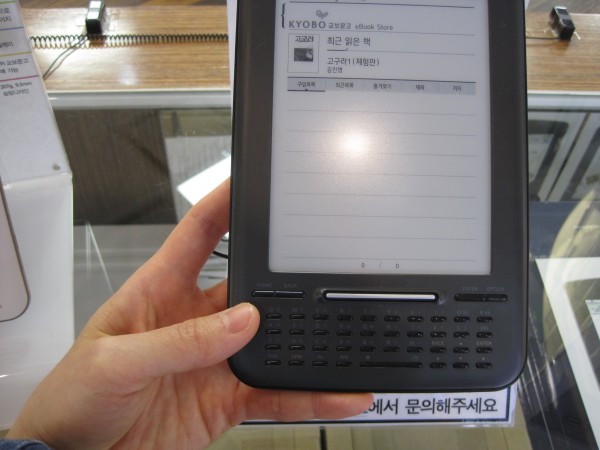 Kyobo ereader screen — it's not bad, but I didn't find the display good enough for Korean text (I do read Korean pretty well)

Kyobo book displays — BTW, there are lots of this kind of displays to showcase select titles.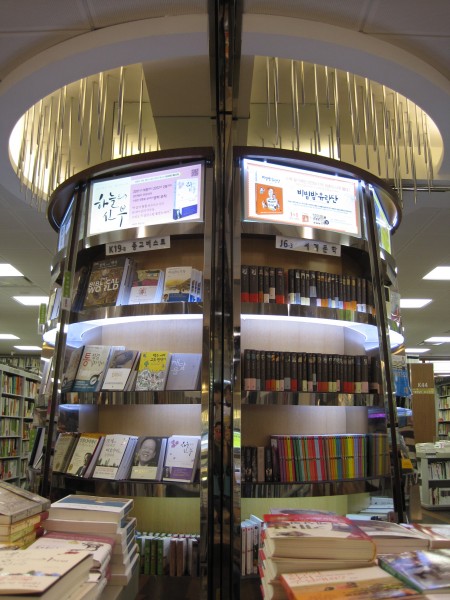 Kyobo display of JKR's Harry Potter series —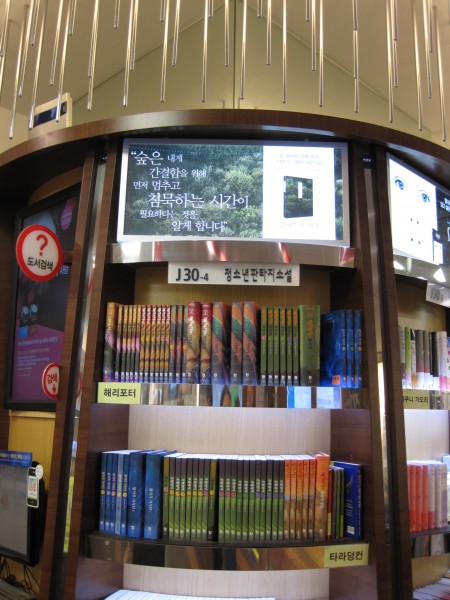 Kyobo book slip to help you find any title you want — it tells you exactly how many copies are in the store, plus the exact location in the store plus a small map so you can find it easily (sorry it's wrinkly b/c it got crushed in my bag)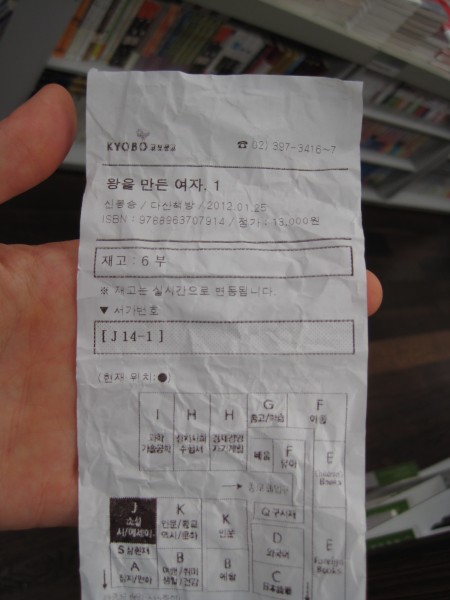 Kyobo has one of the most amazing inventory tracking system. I bought two books entitled The Woman Who Made a King.
I'll post more photos of downtown Seoul later. :)