Hot July!
Hello, everyone. Can you believe 2012 is more than half over?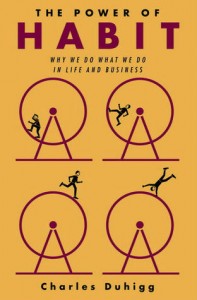 June was a super productive month. Not because it was that special (it was the same old same old), but because I read The Power of Habits, and used some of the tips and tricks mentioned in the book. I highly recommend it to anybody trying to change any bad habits they may have. Best tip for me: before going to bed each night, make a list of what you're going to do the next day. Then do it. Works wonders.
The sequel to The Last Slayer is with two betas right now, plus I received feedback on my other novel from Agent. As usual, she had some really good comments. :)
And I'm working on the final book in The Last Slayer trilogy since the second book sort of ends in a cliff hanger. So I don't want to have a long period between the second and third book release dates.
I have three main writing-related goals for the month of July:
Finish the first draft of Slayer #3 (untitled).
Revise the sequel to The Last Slayer per beta feedback.
Revise the other novel project per Agent's feedback.
On more personal front, The Boy is walking a bit more now. It's kinda cute. He's not super fast or anything, and his balance is still a bit wobbly, but he's getting there. :)
And sometime this month, Hero Material is traveling to America on business, leaving me alone with The Boy for about six days. In Japan, you traditionally bring omiyage (souvenirs) for your friends, family, etc. after a trip outside the local prefecture. What should I ask him to bring? :)
Finally, I'm trying to read some really intensely romantic romance novels. If you have any recommendations, please comment and let me know! :)