Why I'll Never Buy a Laptop from Toshiba. EVER.
I cancelled my order from Toshiba. I won't be getting their custom made laptop due to their ridiculous phone order verification process for all orders. Even if I CALL to order, they have to do the phone verification "due to fraudulent orders."
Firstly, why even have an online order page in that case? The whole point of buying stuff online is that I DON'T HAVE TO GO TO A PHYSICAL STORE OR TALK TO YOU ON THE PHONE.
Secondly, why have the phone order option available if you have to do the phone verification for phone orders too? I don't know anybody who wants to talk AGAIN to verify their order. It's beyond silly.
Thirdly, insisting that the phone verification system's purpose is to fight fraud is insulting. This assumes that all people who order computers from you are fraudsters. Besides, I can name several reputable online retailers who do NOT do this and still make money. (cough-Amazon-cough-Apple-cough-MegaEggs-cough-Victoria's-Secret-cough-Sephora-cough-wine.com-cough-Godiva-cough)
Finally, Toshiba's lack of customer service lost my loyalty and business forever. When I emailed their support center for the update on my order status (because it was still set to "shipping status to follow"), nobody responded for over 2 business days, despite the fact that their website CLEARLY STATES that they respond all order-related inquiries in 24 hours. When I asked the service rep why the order status wasn't set to "waiting for phone verification" she said, "I don't know." When I said the custom-made laptop wouldn't arrive on time (since they so kindly screwed around for a week!), she said, "We can expedite the shipping IF YOU PAY EXTRA."
Their rep insisted that their phone verification system is not only normal but standard for all orders, and that they did nothing wrong by not disclosing that on their website or explaining such an outlandish and cumbersome system (so that people who don't want to be bothered w/ such BS can go elsewhere and not waste their time), and that it was just too bad that they never responded to my email inquiry.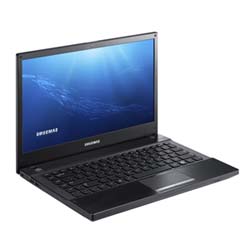 So I told the rep to cancel my order, and not even bother trying to sell me anything else on their website since they don't have anything I want to buy, not with their ridiculous "phone verification system."
After hanging up with Toshiba's so-called customer support, I went to a company that truly values my business (and money) — Amazon — and bought a Samsung laptop for $120 less than what Toshiba wanted for theirs.