Ashwyn: Cinderella Retold with an Erotic Twist Is Out!
My erotic retelling of Cinderella, Ashwyn, is out today. This is very exciting to me personally, since I love the original Cinderella. It's probably one of the most enduring and popular fairy tales, not just in western culture, but in eastern as well. My version also has a small dose of Scheherazade in it, and one of the pieces of music I listened to while writing it is Scheherazade by Nikolai Rimsky-Korsakov. :-)
Ashwyn: Cinderella Retold with an Erotic Twist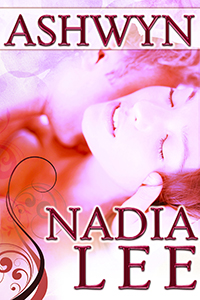 A long time ago, an evil witch cast a spell on the beautiful Ashwyn, creating a Shroud that made her not only virtually invisible but utterly forgettable as well. She needs a champion to break this curse. But it isn't easy to find a man who is strong enough to both give her carnal pleasure and see through the Shroud to remember their time together the morning after.
She's almost given up hope until the Prince of the Realm shows up at her keep. Not only does his mere presence make her skin tingle, but he doesn't seem to want to leave.
Can he be the one she's been waiting for?
Length: Novella
You can buy it from the following retailers.
All Romance eBooks
Amazon US
Amazon UK
Barnes & NobleDiesel eBooks
iBooks US
iBooks UK
iBooks Canada
iBooks AU
Kobo Books
Smashwords
Sony
Excerpt:
When night descended and the full moon rose to the pinnacle of the heavens, the day's festivities died away. Ashwyn rolled her shoulders, aching from long hours of working in the pit. She didn't usually have to bury, dig up, turn and then rebury so many glazed chickens and ducks, all of which were stuffed with sun-dried rosemary, thyme, sage and other spices. But then again a prince of the Realm didn't usually spend the night at her father's keep.
The poultry roasting in hot embers was a specialty of the northern region. Ashwyn's aunt Morgan was determined to outdo herself, trying to impress Prince Lucien. Now that she had a lord for her new husband and a keep full of servants to satisfy her every whim, she had only one remaining goal: to marry her daughters off to wealthy men of power. Prince Lucien certainly met the requirements.
In her cramped and dingy chamber, Ashwyn scrubbed herself with a small piece of rose-scented soap she'd filched from her cousins. Her tiny bathtub was half-full with lukewarm water that had long ago turned a dull pale gray with ashes. She wanted every fleck of them gone from her body before she presented herself to Lucien. For the last ten years she'd toiled in the pit like a slave, but she still had her pride.
After donning a royal blue dress that brought out her eyes, she moved along the dim corridors. Not many knew the secret passages, but Ashwyn's mother had given her a map before passing away. With it, Ashwyn was able to slip in and out of guest chambers unnoticed by the guards. The coldness of the stones seeped into her slippered feet, and she thought she could smell the cinders in the narrow hall.
Or was it her? Horrified at the idea, she raised her hand and sniffed it. A faint floral fragrance from the soap remained. Satisfied, she hurried on. The sooner she saw Lucien, the sooner she might be able to break the spells her aunt had cast across the vast land her father owned.
Tonight the Shroud lying over the castle felt stifling, like a blanket of hopelessness. It was Aunt Morgan's curse, brought upon Ashwyn at her mother's death. It ensured that none who saw her recognized her, and the more people who beheld her, the stronger the spell became. Getting someone alone was thus her best chance, though she had clandestinely bedded many a visiting nobleman over the past ten years and none had been able to retain the memory of her the following day. If Lucien could free his mind and vision from the Shroud, he could be the one to help her break the unnatural hold her aunt had over the keep and its people.
So though she was afraid he might turn out to be another disappointment, she had to try.
The door to Lucien's chamber gave at a slight push. The hinge didn't even creak.
The chamber was the largest and most sumptuously appointed one in the entire keep. Nothing less would do for the prince. A thick and intricately patterned carpet covered the stone floor. The scent of ripe apples was so heavy in the room, Ashwyn imagined she could taste their sweet juice. A low fire crackled in the hearth, its light dancing with the shadows.
Ashwyn crept toward him. He must've been very tired, for he lay under the crimson silk sheet, his chest quietly rising and falling. He'd been fighting off bandits along the northern border earlier that day.
Are you the one?
So many men had passed through her father's keep, many of them peers or royalty. Most were men of valor as well. With no prying eyes around, they'd seen through the Shroud easily enough when she appeared in their chambers. The blue dress she always wore on the first night stoked their desire, for it bore an enchantment to arouse men. So they'd loved her with enthusiasm. But the next day, surrounded by the press of castle life, they'd been unable to recognize her.
Is it worth the disappointment?
Her true champion would not only see through the Shroud and desire her, but he would also cherish the memory of her, refusing to leave until the curse was broken. But so far, none had proven able. Her heart crumpled every time a man she'd longed to be her champion turned an unrecognizing eye toward her in the presence of others. As though that weren't enough, she experienced a virgin's pain every time she lay with a new man—part of her aunt's curse—though it had to be said that they always soothed her and gave her pleasure before the night was over.
She took her own wrist and dug fingernails into it, leaving small half-moons in the skin. The pain centered her. She couldn't give up. It wasn't just about her. Father was married to Aunt Morgan. How the woman had managed to lure Father into wedlock was a mystery, but she was a powerful witch. A curse must be clouding Father's faculties.
The firelight turned Lucien's hair to a coppery gold hue. Ashwyn stood by his bed and took a couple of deep breaths, gathering her courage. He smelled like fresh pine and the crisp northern wind. It reminded her of a happier time, when she'd been the beloved daughter of the keep's lord. She'd met Lucien, a mere boy back then, and he'd been so courtly and kind, not only to her but to everyone, regardless of rank or wealth. But now there was another scent underneath—a clean masculine musk that turned her mouth dry and made her lips tingle.
She leaned down. Her curls spilled over her shoulder and brushed his strong chiseled face. Lucien's eyelashes flickered, then suddenly swept upward. Brilliant green eyes stared at her, their pupils dark pools. They seemed to call out to her soul…
All Romance eBooks
Amazon US
Amazon UK
Barnes & NobleDiesel eBooks
iBooks US
iBooks UK
iBooks Canada
iBooks AU
Kobo Books
Smashwords
Sony
Coming up next is the sequel to A Happily Ever After of Her Own. More of a traditional fractured fairy tale than A Happily Ever After of Her Own, the story features the frog prince who was very hopeful about his prospects at the end of Melinda and the Beast's adventure. It's tentatively scheduled for this winter. (Writing with a 13 month-old boy is lot more challenging than I expected.)
Thank you and I hope you enjoy Ashwyn.
Have a lovely August!