New Cover: Carnal Secrets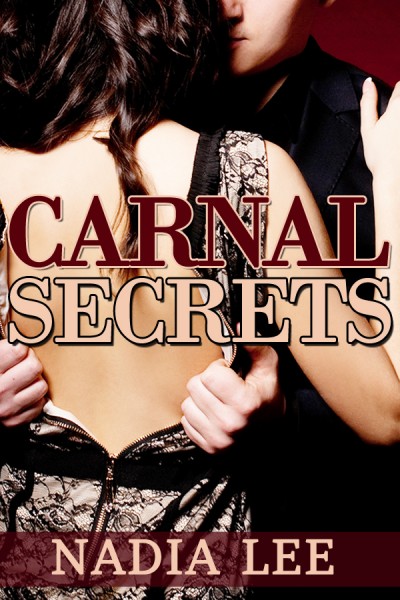 Revenge is sweet…
Self-made billionaire Alex Damon wants his pound of flesh from the people who ripped his family apart. When he discovers that his enemies' daughter is working at his company — most likely spying for them — he decides to start by seducing her.
Natalie Hall is stunned at the personal interest from the CEO at her company. Vulnerable, with an already bruised heart, she wants to avoid any involvement, but she can't deny the desire he arouses in her.
…but passion is sweeter…
What should've been a straightforward eye-for-an-eye unravels as her unflinching loyalty and gentleness start to thaw his cold intent. But caring for her is unthinkable…since he plans to use everything in his power to ruin her, her family and everyone else she holds dear.
All Romance eBooks
Amazon US
Amazon UK
Apple iBooks US
Apple iBooks UK
Apple iBooks Canada
Apple iBooks AU
Barnes & Noble
Diesel eBooks
Kobo Books
Smashwords
Sony
I've been wanting to update the Carnal Secrets cover to make it edgier and sexier for a while, but just never gotten around to it after The Boy was born. Finally I got some time to focus on the matter, and Jaycee from Sweet 'n Spicy Designs did a great job. :)
Note: It's probably going to take about a day or so before all the major retailers update the cover (Sony, Diesel and Apple may take longer).