Why Simon & Schuster's Archway Publishing Is Bad for Authors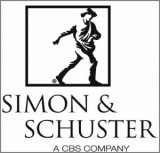 I had to comment on the deal that Simon & Schuster Archway Publishing is offering to authors. No matter how S&S tries its best to package it as "self-publishing" it is a vanity publishing venture, designed specifically to make profit by taking money from authors, not selling books to readers.
I've created a handy cheat sheet / chart below for you. You can see that S&S's Archway Publishing offers the worst of the both traditional publishing and self-publishing: You'll pay for everything; you'll have no control over anything; and you'll have to split your profit with the publisher.
Do not sign up for it. There's no reason to pay someone $2,000-$25,000 to format and upload your book on Kindle. (Since S&S plans to outsource everything for Archway Publishing, you won't get the kind of editing and cover art that S&S's traditional publishing program offers.)
Furthermore, you do not need to use service providers like S&S's Archway publishing to get noticed by a traditional publisher if that is one of your goals. They are already watching Amazon's Top 100 list. The self-published novelists who got snapped up by traditional publishers did not use vanity publishers.
| | | | |
| --- | --- | --- | --- |
| | Trad Pub | Vanity Pub | Self-Pub |
| Who pays for editing, cover, formatting, layout and all the other costs related to publication? | Publisher | You | You |
| Who selects the team/people for editing, cover, formatting, layout and all the other activities related to publication? | Publisher | Publisher | You |
| Who controls editing, cover, formatting, layout and all the other activities related to publication? | Publisher | Publisher | You |
| Who controls your book's price? | Publisher | Publisher | You |
| Who gets paid by the retailers? | Publisher | Publisher | You |
| Is the money from retailers split between the publisher and author? | Yes | Yes | No |