Inauspicious January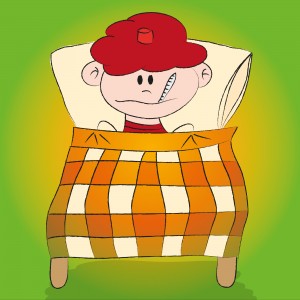 This year didn't start out very auspiciously. On January 5th I became very ill and feverish with chest and stomach pain, and by January 9th and 10th, I was too sick to sit up or move. Hero Material had to carry me to the local hospital. The nurses there had initially told him over the phone (he called before taking me there) that the wait time was going to be long, so I girded my loins for hours and hours of waiting. But once they saw me, they immediately rushed me to the back room where they drew some blood samples and started an IV.
As much as I appreciated not having to wait, I couldn't decide if it was something to be happy about. Really.
I sort of recovered by the 13th, but it's not until now that I've felt somewhat normal. In some ways the whole experience was surreal since I'm rarely that sick. Not to mention I had a book coming out (Reunited in Love) on January 9th, so my release day activities were limited to RTing a few things, then getting two bags of IV fluid, and then hoping that I'd be well enough by the end of it that the doctors would allow me to go home.
I promised myself that this year I'll become healthier — eat more veggies and exercise at least two times a week. Of course I haven't been able to hit the gym—nobody there wanted a feverish woman collapsing on a treadmill — and I wasn't in the mood to go outside when I felt dizzy and fatigued at the slightest physical exertion, including sitting in front of my computer for more than a few hours.
BTW — despite all the blood work and X-rays and so on the doctors did, they have no idea what was really wrong with me. I don't know either, and Hero Material's been puzzled by it as well since it's not like I have the flu or something contagious. (Neither he nor The Boy were sick.)
It makes me wonder if it was due to stress — I'm terrible at managing it — and not sleeping well. I've started a few things since late December to better manage both. (I'll talk about them later this week or early next week.) I even quit drinking coffee. Regardless, I'm taking it easy for the rest of the month — and hope and pray that I don't become sick again for the rest of the year, if not longer. I need to stay healthy for my own sake and as well as my family's.
And if anybody has any tips on how to stay healthy, I'd really appreciate it!