What I'm Working on Right Now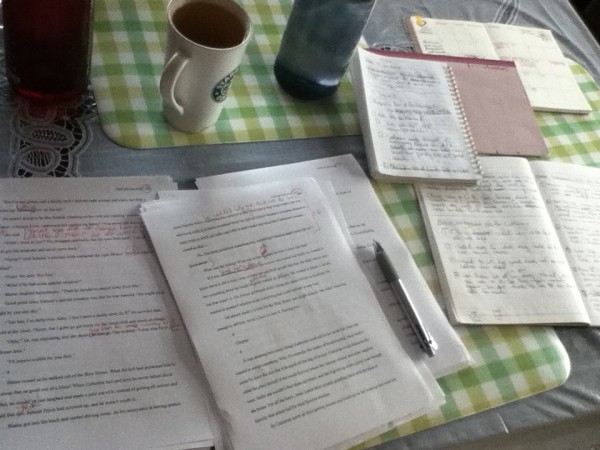 (This is what happens to the dining table at my place every time I'm revising something. I'm currently revising Forever in Love.)
I've been super busy this past week. I suspect that this week's going to be insanely busy as well. Just to let you know what I'm working on (and what you can expect from the Hearts on the Line series):
Anything else I get done is going to make me smile like a happy rubber ducky. :)
What are you hoping to accomplish this week?