Sweet in Love is available for Pre-Order from Apple!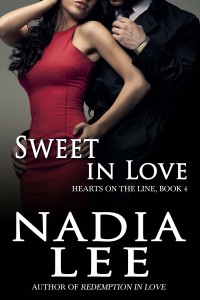 Her best friend's brother never looked so hot…
Brooke de Lorenzo knows Pete Monroe is off-limits. They crossed that line once, in a make-out session that rocked her world, but anything more would be complicated. Messy. Unbelievably hot. And deep down, she's afraid the younger man might just break her heart.
Pete's worked years to make sure he will be worthy of Brooke, and he's not going to wait any longer. He's going to show her what they have is very real, and that forbidden fruit is the sweetest and most satisfying.
Length: Novella
Apple Links
Apple* US
Apple* UK
Apple* Canada
Apple* AU
Apple* NZ
* The book is available from all Apple international stores even if your location isn't listed here.
Coming soon to other retailers on March 1!