Ask Nadia: When Did You Start Writing?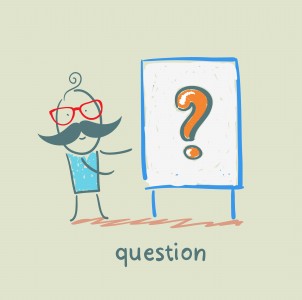 This is a new feature I'm trying out. When I get questions — about anything — I'm going to try to answer them on Wednesday. :)
So here's the first one for the feature from a lovely fan:
When did you start writing?
I started writing when I was in elementary school. But back then I only wrote bad poems about goldfish. Don't ask me why goldfish. I've never owned a fish in my life. :)
When I was in junior high school, I wrote really really bad emo-angst drivel. I thought they were brilliant at the time, but looking back on it now, it's obvious I was delusional. There was no conflict whatsoever…just two really rich and beautiful boys and a girl — yes a love triangle! ;) — angsting for 100+ pages then the story ended when the girl died of some horrible disease like consumption. And I wrote the same story over and over again with different character names and settings.
It wasn't until I was twenty-five that I decided to write commercially. That's when I started studying craft, points of view, character development and so on. I also studied the market and publishing contracts, and read widely to see which genre I liked the best and wanted to write in. I started writing contemporary romance, then deviated to urban fantasy and other things, then came back to contemporary romance. No, I don't ever plan to write more poems about goldfish. :)
If have any questions about me, my writing, books, characters or anything else, feel free to drop me a line by commenting to this post or using the contact form or via Facebook or Twitter @nadialee. I reserve the right not to answer if the topic happens to be politics or religion. But anything else is more or less fair game. Thanks! :)