The Billionaire's Secret Wife Is Out! #NewRelease #Contemporary #Billionaire #Romance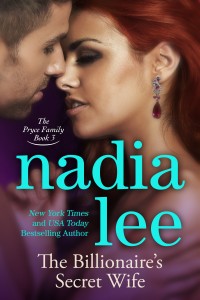 Having grown up in a dysfunctional family, Vanessa Pryce knows the futility of relying on a man for happiness. But there is one man who makes her want to ignore the truth: the irresistible Justin Sterling, her no-strings boyfriend since their college days together. Even after they break up, she continues to meet him for passionate encounters while keeping the relationship secret. No need to make public something that's doomed.
Billionaire tycoon Justin Sterling understands Vanessa's fears. But he's about to change the game they've been playing… Because when one drunken night of sex leads to pregnancy, he's going to move heaven and earth to rewrite their rules.
EBOOK