A Hollywood Deal Is Out!
Finally, the first book in Billionaires' Brides of Convenience series is out! Meet Ryder Pryce-Reed, incorrigible actor and playboy!
A Hollywood Deal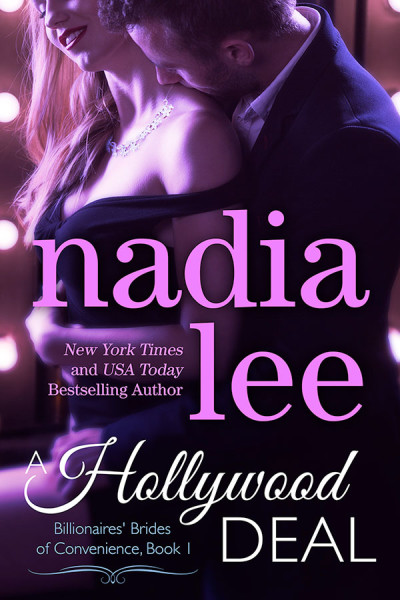 I'm used to cleaning up after my boss, Hollywood superstar and all-around bad boy Ryder Pryce-Reed. Nothing can shock me now–not the countless "humped and dumped" women or the wreckage left in the wake of his wild ways–until he asks me to marry him…
…for a year.
He says it's strictly so he can claim his beloved grandfather's painting, but I know there's more. There's always more with Ryder.
My instincts say no, but he's offering to take care of the baby in my womb. Since my self-centered ex isn't going to play the father, I say yes, while steeling my heart. I can't afford to fall for a man who only wants me for a year.
But how can I resist the sexiest man alive when he turns on his formidable charm to give everyone a good show? And how does a simple girl like me deal with the spotlight as his fiancée…or the scandal that explodes in our faces?
—–
Okay, I really need to warn everyone: unlike my other titles, THIS ONE ENDS IN A CLIFFHANGER. I went back and forth on this because there are lots of readers who simply hate cliffhangers, but ultimately the story just couldn't be wrapped up in a satisfying manner in one normal-sized book without rushing the ending.
But I guarantee that Ryder and Paige WILL have their happy ending! Thank you!
BUY YOUR COPY TODAY!
Kindle US :: Kindle UK :: Kindle Canada :: Kindle Australia
iBooks :: Nook :: Kobo :: Google Play
Note: A Hollywood Deal's sequel, A Hollywood Bride, is currently available for pre-order on iBooks.