That Sexy Stranger Out Now!
Read the hilarious rom-com featuring Jan's best friend Sammi! Early readers are loving the book, calling it "a tremendous read" and "full of funny moments."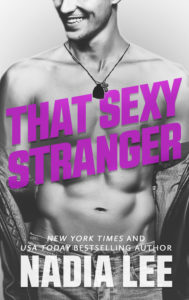 A sweet and sexy standalone romantic comedy!
The Romans had carpe diem; I have carpe David.
You know what's frustrating about the love of my life? He thinks he's in love with someone else…and has been dating her for five years! I know, right?
Then they suddenly break up. And he and I are on the same business trip. My chance to convince him we're meant to be!
Except when I go to his suite in my sexiest lingerie and with my sexiest toys, David's gone. Instead, there's some guy who thinks I'm the evening's professional entertainment.
As if!
Walking out of the room should've been the end of it…
…until that man, Luke, shows up again, ostensibly to return something I left behind. (A sex toy…a very very dirty one…)
…and refuses to go away because we apparently have "chemistry." And okay, he's admittedly hot, but there's more to a relationship than chemistry, right…?
What have I done to deserve this?
Grab it NOW!
→ Kindle US
→ iBooks
→ Nook
→ Kobo
→ Google Play
→ Kindle UK
→ Kindle Canada
→ Kindle Australia
That Sexy Stranger is a . You need not have read That Man Next Door to enjoy the book. However, if you haven't read That Man Next Door and can't bear the idea of reading books out of order, you can grab a copy now.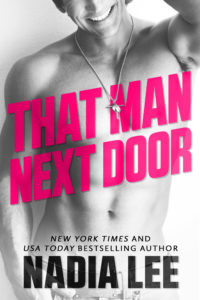 A sweet and sexy standalone romantic comedy featuring a virgin and a hot lawyer!
I'm a twenty-two year-old virgin who's had five one-night stands. How's that possible? Easy. I've never gone all the way. I just chicken out and bail. Thank God, I've always selected men I'll never run across again…
…until that sexy-as-sin Matt from last weekend moves in next door…
…then shows up as a new in-house counsel at Sweet Darlings Inc. where I work.
Oh…crap.
But it was dark in the hotel room. If I put on a boring office outfit and Clark Kent glasses, he won't recognize me…
Right?
→ Kindle US
→ iBooks
→ Nook
→ Kobo
→ Google Play
→ Kindle UK
→ Kindle Canada
→ Kindle Australia