Read the epic conclusion to Lucas and Ava's love story today! (And yes, the couple does end up ^^ that happy!!! Yay for romance! :) )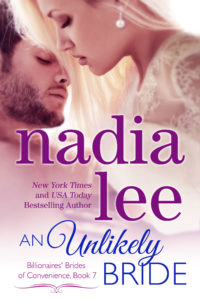 Ava
The meek shall inherit the earth, they say.
Bullshit. Look at me now. What do I have? Nothing.
I thought I wouldn't get past a second heartbreak. I was wrong. I never should've closed myself off in tears when Lucas told me he loved me. I should've had faith he wouldn't betray me.
Regaining his love will mean throwing away my pride, my armor and laying myself completely bare. I have to trust that he won't crush me at my most vulnerable.
The attempt will leave me bleeding. It might just kill me. But I definitely won't survive knowing that I didn't fight for what I wanted: my future.
A future with the only man I ever loved…a man more important than the very air I breathe…
Lucas
You gotta put yourself out there to get what you want.
My ass.
I bared my heart to Ava. I begged for her trust, her love.
Instead she shattered my soul.
She's circling me, her pretty eyes vulnerable. She won't fool me this time. I'll never give her another shot. I'll break her before she breaks me…
GET YOUR COPY TODAY!
→ Kindle US
→ Kindle UK
→ iBooks
→ Nook
→ Google
→ Kobo
If you haven't read An Unlikely Deal, where it all began, grab a copy before reading An Unlikely Bride.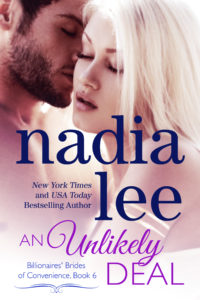 Lucas
When Ava Huss, the only woman I ever loved, abandoned me without a word after my horrific motorcycle crash, I didn't pursue her. The crash left me broken, and the ensuing two years have been hell. My billions of dollars can't make up for what's wrong with me. My body is deadened to the world, and the only thing I crave — with increasing desperation — is her.
When I receive an anonymous tip about her location, I go after her, knowing an explosive confrontation is the only thing that can thaw the ice inside me.
Ava
I walked away from the love of my life, Lucas Reed, two years ago because I learned I'd been nothing but a toy to him — a temporary playmate to provide some cheap thrills. I've rebuilt my life since then, and I've been happy…until Lucas shows up again.
He acts as though I've wronged him. He demands payback.
I'm not letting him get to me, not this time, and not like this. I survived one heartbreak, but I won't survive a second…
→ Kindle US
→ Kindle UK
→ iBooks
→ Nook
→ Google
→ Kobo
What's Next?
Blake, of course!
A Final Deal is currently on iBooks for pre-order. Please note that this is a standalone story — no cliffhanger!
Description:
One thing I never lacked in life is money. I was born to it. I've made it hand over fist. I have more than I know what to do with.
But all that money couldn't give me Faith Mortimer, a damaged heiress with secrets of her own. I found her irresistible two years ago, and would've laid my empire at her feet…until she betrayed me.
Now she barges into my office, offering marriage, ostensibly to help me fulfill the conditions of my father's hateful deal. Although I toss her out, I'm curious. Once I realize how desperate she is, I make a counteroffer that leaves her vulnerable and defenseless.
However, I never counted on my own machinations leaving me exposed in return…and both our hearts are going to break before this is over…
(The book description is still a work in progress and may change before the actual release date!)
For those of you buying elsewhere, please join my mailing list to be notified when A Final Deal is out.
A Final Deal is the last book in Billionaires' Brides of Convenience series. Elizabeth Pryce-Reed's story is coming out separately, although I can't say for sure exactly when.
Free Series Starter!
For anyone who hasn't started the Billionaires' Brides of Convenience series, the first book, A Hollywood Deal (Ryder & Paige #1), is currently free in participating stores/countries.
→ Kindle US
→ Kindle UK
→ iBooks
→ Nook
→ Google
→ Kobo
Thank you so much for reading!