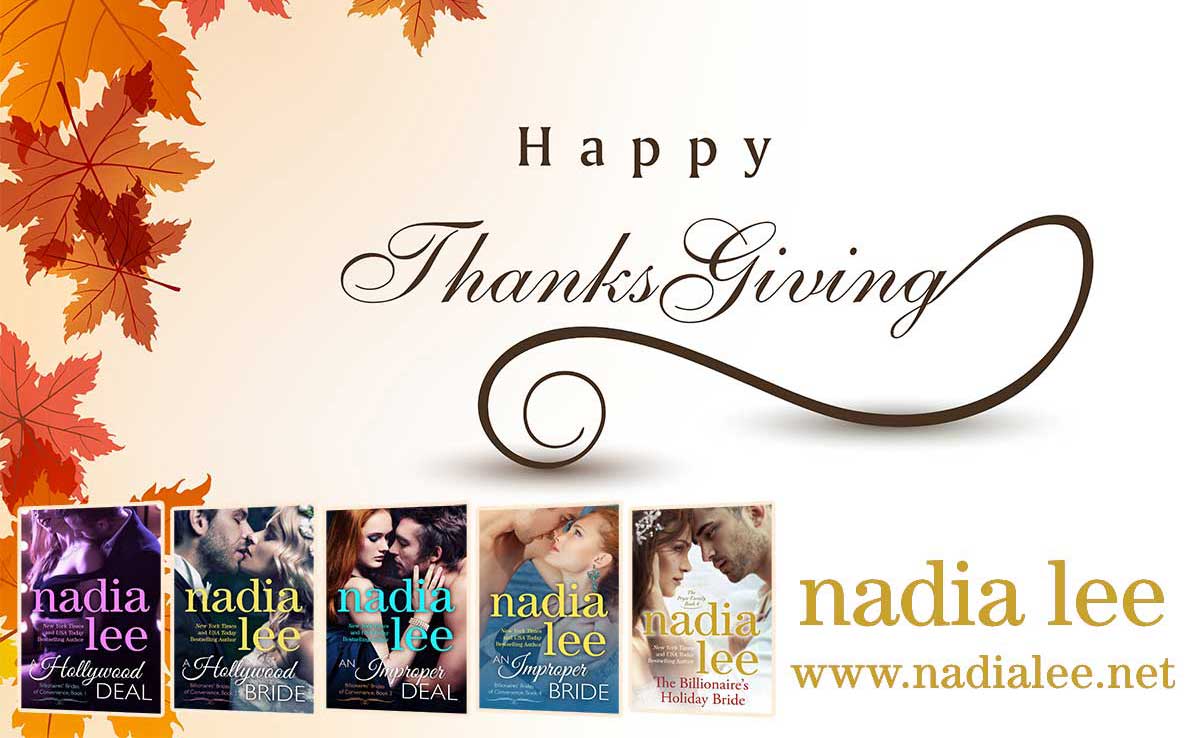 Happy Thanksgiving to those of you in the U.S.A.!
Although I don't live in the States at the moment, I'm still American, and I'd like to take a moment to express my sincere gratitude to each and every one of you. I hope to continue to entertain and make your days brighter with my work, and next year there are going to be a few free short stories coming your way via my newsletter. (Yes, one of them is going to feature Dane and Sophia :) ) These are only for newsletter readers, so if you haven't joined yet, what are you waiting for? You can get on the list here or by entering your name below and hit "Sign Me Up!"
It's easy, it's free, and there's NEVER any spam.
Thank you for reading my books! <3 <3 <3
Hot for the Holidays Black Friday Ebook Event!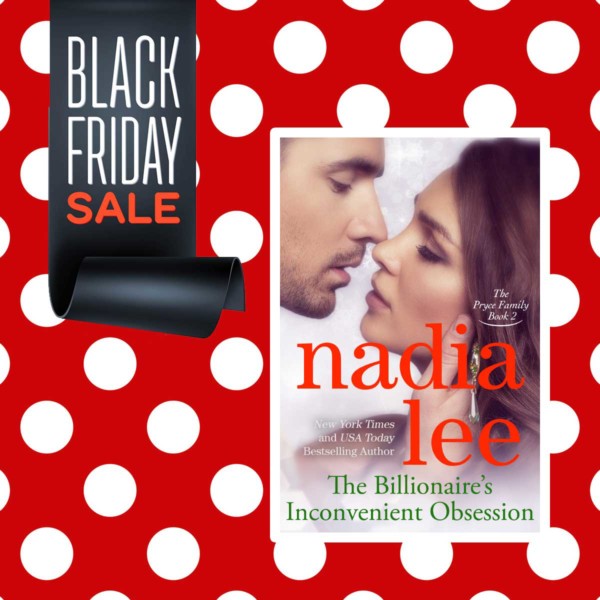 We've searched for the best deals from today's top authors so you didn't have to!
Yes, The Billionaire's Inconvenient Obsession is included in this sale for $0.99 on Amazon US, UK, Canada and Australia, plus iBooks (US, UK, Canada, Australia and New Zealand), so it's a great time to pick it up if you or your book lover friends haven't done so yet. Don't forget — it is also available in audio!
Nov 24 – 26, 2016 – $0.99 USD
Note: This is a special promo event available on Amazon US and UK, and I am not responsible for other authors' participation (or lack thereof) on non-Amazon retailers. Thanks for understanding!