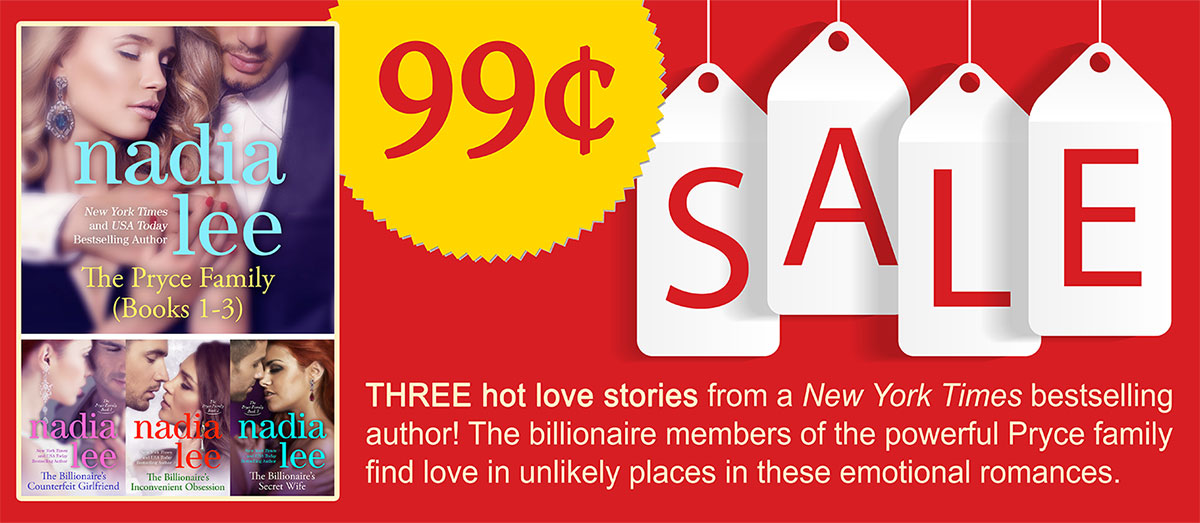 (¸.•´ (¸.•` THE PRYCE FAMILY BOX SET (Books 1-3) on sale NOW!¸.•*´¨) ¸.•*¨)
*** Limited time – only $0.99! ***
Three hot love stories — the billionaire members of the powerful Pryce family find love in unlikely places in these emotional romances.
Over 800 pages of awesome romance! Get it today before the price goes back up to $8.99.
Kindle US
Kindle UK
Kindle Canada
Kindle Australia
Nook http://nlee.ws/rd/pbs-bn
iBooks (US, UK, Canada & Australia only)
Kobo (US, UK, Canada, Australia & India only)
Sharing is caring! Let your friends know about the deal. Friends don't let friends miss a great bargain! ;)