Finally I got some shots from the actual ceremony. Here are a few:
That's Mom lowering the veil. Her dress is called han-bok.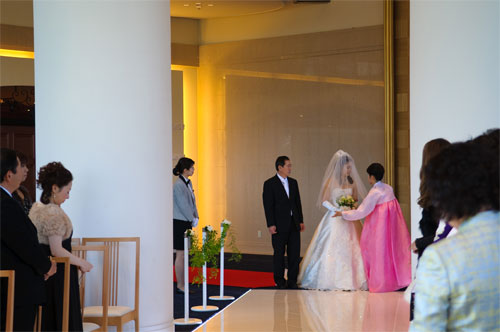 (a bigger version for those of you who want to see my dress more closely :) )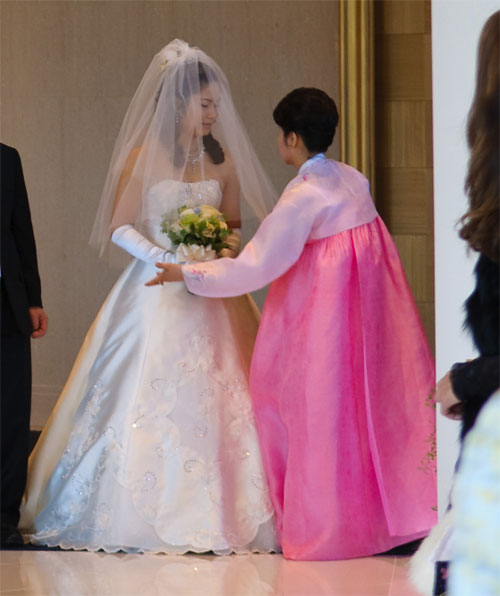 Hero Material's BFF took the close-up picture of the back of my dress: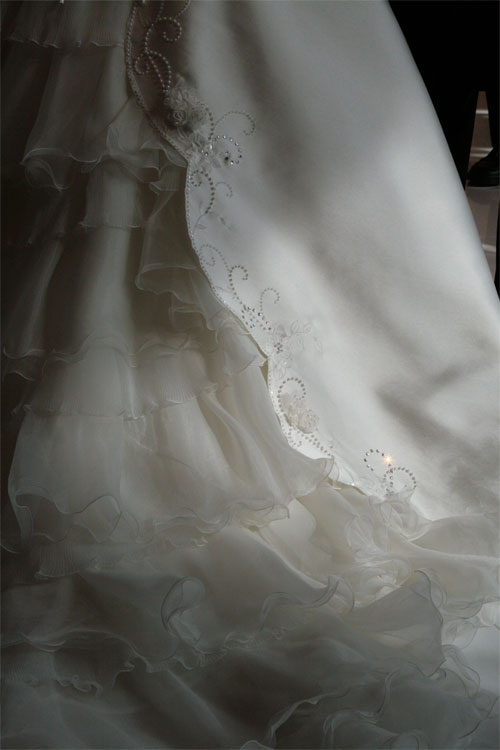 That's me and Hero Material during the actual ceremony. You can see the attendant in the background, who took care of my ridiculously long train.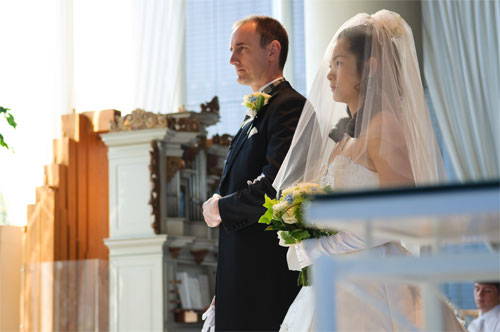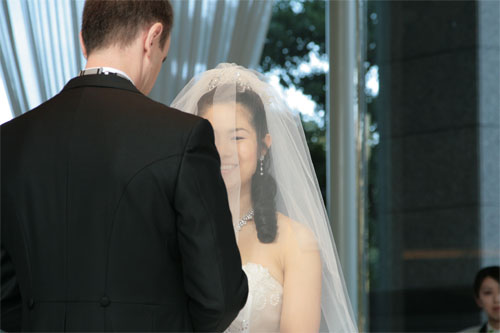 That's me signing the certificate: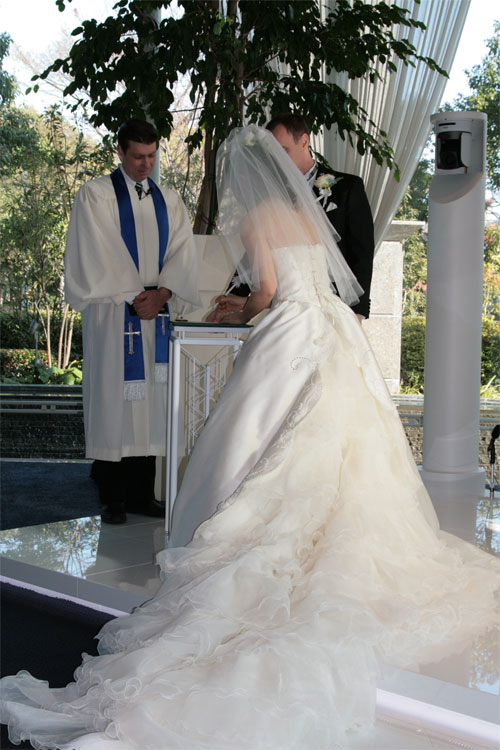 That's an example of fancy envelopes people use to put wedding money inside. You get cash (crisp new bills only!) instead of gifts in Japan.