Daniel Matthew Aylster III walked through the barren field in the cemetery. The October air had unusually sharp teeth that bit through his coat—winter seemed overeager that year. But now that he was in northern Virginia again, he felt like he had to pay his respects.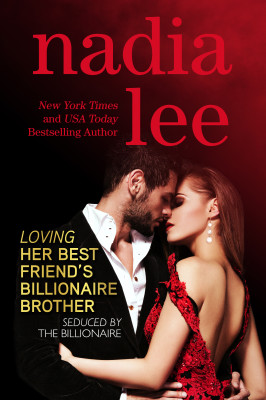 Despite being outdoors, he felt a bit claustrophobic as the sky hung low, its clouds heavy and sullen. The evergreens added some color, and a man was raking leaves to keep the place tidy, but the dead probably didn't care.
Daniel hadn't been back since his sister's burial. The memories of Judy still pained him, and he'd done his best to stay out of the country afterward.
Was there an afterlife? He'd like to believe so, and that Judy was happy…except he was a realist. This life was all there was. He wished there was something he could've done to make her happy, but that hadn't happened. No, he'd been in Bali, while his sister had died in some hospital with no one but clinically professional people around her.
When Judy had died, the decision was made to bury her next to their mother in Virginia. Their father had ruined almost everything, but not this. Judy's spirit—if it existed—was probably happy where she was, and Daniel had made sure her rest wouldn't be disturbed by having their father next to her.
Their father was buried in Houston with his parents. It was his death that had brought Daniel back from Europe.
Daniel stood before the family graves. Judy had only been eighteen, so beautiful, so full of zest and mischief. He could still hear her laugh…and feel her tears. Their father had been an equal opportunist when it came to tormenting his children. Their stepmother had protected her own daughter by sending her to boarding school, but she'd kept Daniel and Judy in Houston to placate their father.
His hands clenched.
There was a fresh bouquet of flowers. Bright orange daisies and tiger lilies—Judy's favorites. Guilt twisted in his gut. He'd never sent anything. It must have been their uncle Claude; he'd loved Judy as if she were his own daughter.
Daniel turned to go back to his car and bumped into a short, wiry man in his late fifties. "Sorry, sir," Daniel said.
"Huh. You're new."
The man had a voice that reminded Daniel of old leather. Daniel looked at him. Gray hair puffed around a faded Redskins cap like cotton candy, and he wore dusty coveralls and carried landscaping tools. "Excuse me?" Daniel said.
"It's always the woman who visits," the man said, leaning on his rake and watching Daniel curiously.
A woman? Daniel couldn't think of any woman who might have visited. "You are…?"
"Ted. The groundskeeper. Been working here since my thirties." He sniffled. "It's always the same woman who comes by every month. Thought it was a mother who'd lost her baby, except that's no baby there." He gestured at Judy's grave, then sniffled again. "You best get going. There's a storm coming. I can feel it in my bones."
* * * * *
Meredith Lloyd placed her hands over the seat belt buckle as the private jet hit the runway. Her entire body tensed, twitchy as a sprinter at the starting line. As soon as the plane stopped, she jumped to her feet.
"Eager to see your son?" the cabin attendant teased.
"Yes. It's been so long."
Meredith gathered her purse and laptop bag, stuffed with extra paperwork, as the attendant opened the door. The air in northern Virginia was colder than that in Houston. Meredith pulled her coat closer as she hurried down the steps.
She hated the days away from her son Eric, but she couldn't move him to Houston either. He loved his school and his friends, not to mention his favorite uncle had moved to the area. He'd be crushed if she took him to a new city.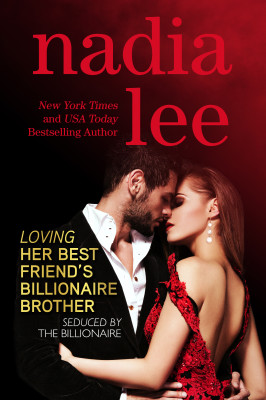 She would never do that to her son.
Her gaze zeroed in on the waiting champagne-colored Mercedes. The driver, Nancy Elgerton, gave her a wide grin. Now there was a lovely sight. With a responding grin, Meredith broke into a trot—
"Merry."
—and stumbled, her heavy laptop bag unbalancing her further. A pair of strong, masculine hands righted her before she pitched head-first into the asphalt.
"Wasn't expecting me?"
She looked up at the unforgettable face of Daniel. Tall and muscular, with the same shade of brown hair that her late best friend Judy had had, he was the only one who called her Merry. His sharp blue eyes seem to know her innermost secrets as he stared down at her. Her mouth dried, and her heart pounded, pumping so much blood into her head. Don't panic. Maybe he doesn't know everything…yet.
"What are you doing here?" she finally managed.
"Helping myself to some of your time, since you won't see me any other way."
Huh? She blinked a few times to clear her thoughts as sweat filmed her back. "I don't know what you're talking about."
"Really." His voice was drier than the sub-Saharan desert.
Suddenly realizing he still had his hands on her, she pulled back and hefted the laptop bag. "If you want to see me, make an appointment."
"Tomorrow morning at nine."
"But it's Saturday." She and Eric had started a new tradition of going over to her mother's for brunch.
Something like relief mingled with contempt and condescension crossed Daniel's handsome face. "Too precious to get out of bed before noon on the weekend? How do you plan to fix The Lloyds Development?"
She sucked in a breath. Her family business was struggling at the moment, but it was low of him to question her abilities like this. "That's unfair."
"Then meet me at nine tomorrow. I don't have the time or inclination to play your game."
Just like that her entire body went cold. He couldn't know, could he? She stood stiffly, making sure there was enough distance between them. "Fine. Send me the location."
"Your number?"
"What?"
"Your number. I'm not dealing with your worthless assistant anymore."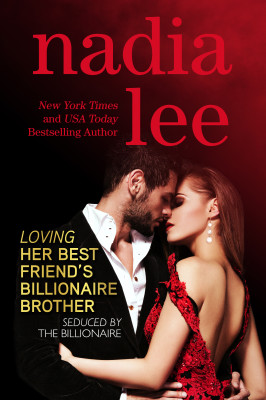 She rattled off her cell phone number. He didn't have to be nasty about her assistant when it was probably just a miscommunication. This was one of the busiest times of the year for Meredith. "Happy?"
"For now. We'll talk more tomorrow." He walked away and disappeared into his limo. It pulled away in a stately fashion.
Nancy got to her just as her knees buckled. "Are you all right?" Nancy asked.
Meredith stared back at her, numb and unable to comprehend. Her heart thundered like a galloping Arabian, and she fought to take in air.
"I'm so sorry I didn't try to stop him from talking to you. I thought you knew him."
The deep anxiety in Nancy's voice snapped Meredith out of it. This was Nancy's first month as her driver, and she really needed this job. Meredith's over-protective brothers had thought it was ridiculous of her to hire a mother with no chauffeuring experience. If she were a betting woman, she'd wager a million bucks that her "nothing's too good for my family" brother Gavin had already hired somebody to spy on Nancy's performance. Meredith wasn't going to let Nancy and her four teenage sons suffer over her brothers' over-the-top concern.
Meredith forced a smile. "I'm fine. He's a brother of an old friend." Somebody she'd never thought to see again. Ten years ago, the notion had left her joyless. Now that he was back in her life, she could feel dread unfurling in her belly.
Eyes searching, Nancy inclined her head and stared. The look probably worked well on her kids. Even Meredith wanted to squirm under the gaze.
"Come on. Let's go," Meredith said, clearing her throat. "I'm anxious to see my son."
She had to hold him in her arms.