Brooke de Lorenzo waited, sitting at a kitchen table made of pale wood, while her older sister Sandy put her sleeping toddler in bed. Wisps of steam rose from the hot green tea in two white mugs. Both of them sported the family business name Custom Flooring in red block letters edged with double gold lines. When their father couldn't do the work any longer, Sandy and her husband had taken over the business.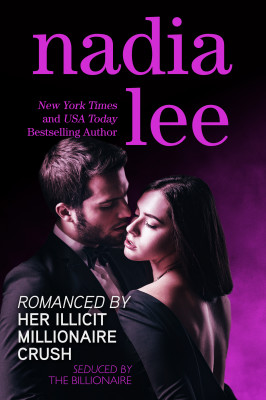 Though the kitchen table was cheap and worn, the tiles were top-notch. Not ostentatiously expensive, but appropriate for their modest home and so well laid, a photo of them could have been used for the company website.
Sandy made her way back to the kitchen, walking briskly, her bare feet sidestepping the Lego blocks and toys littering the hallway. She was dressed in a black T-shirt that said "I Heart NYC" and patches of intriguing colors—faded orange, peach and pea green—stained her white Capri pants. She sat down in her chair hard enough to make it creak.
"Ah, finally," Brooke said.
"Finally," Sandy agreed. "She's cute, but way too willful."
"Wonder where she got that from?"
"Probably her aunt." Sandy looked at Brooke meaningfully.
"Hey! That's slander."
"So sue me." Sandy rolled her dark eyes. Her features were more Asian, taking after their mother, who had been half-Korean, while Brooke's were more Caucasian. Sandy also inherited their Italian father's tall, sturdy frame: almost six feet tall and muscled from the work she did at the company.
"Anyway, about the flooring," Sandy said, "If Amandine wants to do it, that's fine, though I think it's a shame to cover the current floor up. Hardwood, right?"
"Yup. Oak."
"And not even five years old."
"I know. But she's pregnant and determined to turn one of the guest rooms into a proper nursery before the due date. Oak apparently isn't appropriate."
Sandy sipped her tea. "It's just funny to hear somebody complain about top-quality oak."
"She says it's too hard and slippery." Though Brooke saw her best friend's point, she sort of agreed with Sandy. Oak as good as the stuff in Amandine's mansion was perfect for any room.
"Well, it's her money."
"Her husband's really. And he's loaded, and he doesn't care how much she spends as long as she's happy." Amandine's husband Gavin had given her a private jet on their third anniversary. New flooring was nothing.
"I can get her an estimate by next week."
"Thanks, sis."
"Hope she has her baby soon, so you can stop babysitting her twenty-four seven."
"Oh, it's not that bad. And the housekeeper, Luna, started staying over three days a week, so that frees up my time. Besides, I don't have to be there when Gavin's home, and he's home more often now. I was actually able to move out."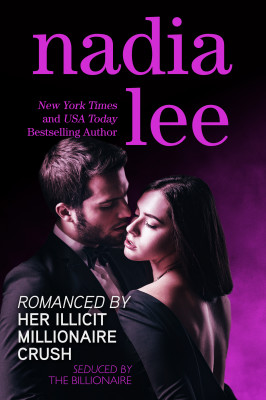 "Oh good. So that means you're coming to church three weeks from now?"
Three weeks? Something was going on, and Brooke gave Sandy's question due consideration: one second. "No."
"We have a new member. A really nice older lady."
"Okay…"
"She owns a laundromat."
"Uh huh. And?"
"Oh." Sandy cleared her throat delicately. "Well, there's a son. Mid-thirties. Single. And a doctor."
There it is. And just like Sandy to leave the most important item for last. "I don't suppose you know his specialty?"
"As a matter of fact, I do. Cardiology."
Not bad. "So why is he still single?"
"No time to date. You have to study to be a cardiologist. I certainly wouldn't want a partier to operate on my heart."
"True," she said and stood up. "Okay, I gotta go. Tomorrow's going to be another busy day at work."
"More baby clothes shopping?"
"Yup. I so enjoy spending Amandine's husband's money."
Sandy's chortle faded as Brooke let the door close behind her.
She drove back to the city where she lived in a cheap no-frills apartment. The Sunday afternoon traffic wasn't that heavy, for LA. It was good that Sandy's marriage was working out again. She looked content, which was what mattered.
So why do I feel so dissatisfied?
Brooke had a good life. A good home. A car that was barely three years old with a job that wasn't overly demanding and paid well. In fact, it was great. She basically got paid to hang out with her best friend all day long.
And yet…
Should she just suck it up and go to church? Being single with an unemployable degree–English Lit–in one of the most expensive cities in the country didn't reassure her father. If she made the effort to mix a little, at least, maybe he'd be satisfied.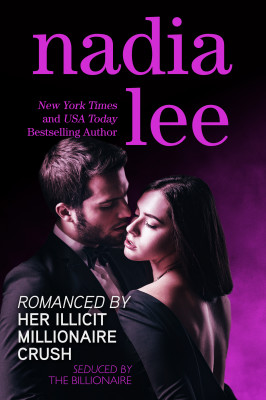 Until the next time someone with an unmarried doctor or lawyer son joined the congregation. For somebody who didn't go to the church, he knew an awful lot about what went on there, thanks to all those talkative uncles on her mother's side of the family.
She parked her car. As she was climbing out, her phone rang. The caller ID showed an unfamiliar number. Should she ignore it? But what if it was something to do with Amandine?
Brooke worked as Amandine's assistant, and it wasn't unusual for her to get calls from people she'd never met. She didn't travel in the same social circles that Amandine did.
"Hello?" she said.
"Hey, Brooke."
That voice. Her entire body clenched with shock.
"It's Pete."
"I know." Pete Monroe, Amandine's younger brother. How could she forget? "What can I do for you?"
A short pause. "I'm in the neighborhood. Wanna grab an early dinner?"
"Uh, it's only five thirty. I'm not hungry." Her stomach seized the moment and growled loudly. She cringed. Could he have heard it? Maybe she should've had the grayish chicken noodle soup at Sandy's. Her sister wasn't the best cook, but it would've been better than her stomach making an embarrassing noise.
"If you want to make it a little later that's fine. I heard from Amandine there's a great Chinese restaurant near your place. Wong Lotus."
The images of succulent lobster meat smothered in butter-soft sauce danced in her mind, and her mouth watered. I wonder if Pavlov had a dog named Brooke?
"My treat," Pete continued. "Come on."
"Fine." If he was buying, she was definitely getting lobster Cantonese. "I'll meet you there in fifteen minutes."
She sat back in the driver's seat and checked her makeup in the rearview mirror. Smoky eyeliner and dark eye shadow made her eyes pop. She could, however, use more lip gloss. She dug into her purse and found a tube. She should look good, but not to the point that Pete might think she'd gone to any special trouble just for him. They'd been staying away from each other since that afternoon when she'd lost her mind–seriously, that was the only explanation for what she'd done. So why was he reaching out to her all of a sudden? She liked it better when they were avoiding each other. Life was easier that way.
Not that life had made it easy for her to ignore him. First, he was her best friend's younger brother. Brooke couldn't stop Amandine from talking about her brother from time to time without revealing the incident from almost eight years ago. And second, Pete worked for Amandine's husband Gavin Lloyd, who also signed Brooke's paychecks.
Brooke started walking to the restaurant. Why couldn't he have accepted the offer from Sterling & Wilson? They were in Texas. Or maybe some other big firm in New York City. Pete had an incredibly employable degree from Stanford–mathematics–and he'd had tons of options, could've gone anywhere. Wasn't it every finance geek's dream to work on Wall Street?
She got to Wong Lotus in less than ten minutes, and there Pete stood. Gone was the kid she remembered who always hung out in jeans and rock-band t-shirts. Now he was in a dark Armani suit with well-polished shoes. He was taller as well, his body wider and stronger looking. Unlike Amandine, he had dark hair that used to stand up in spikes when he was stressed, but right now the hair was behaving exceptionally well, lying neatly on his head and framing his handsome face. Eight years ago there had still been a hint of the softness of a boy transitioning into manhood. Now, his face was completely masculine, sharp angles, high cheekbones and piercing blue-gray eyes.
He waved at her, and she waved back and went to him. "What are you doing in my neighborhood? You don't live close by."
"Just got done at the office."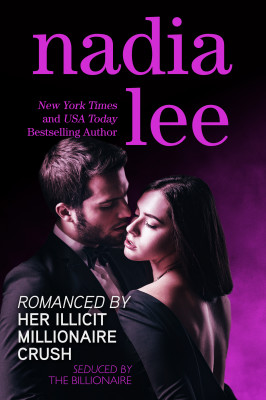 That explained the suit on a Sunday. Pete didn't go to church as far as she knew. Even if he'd wanted to, his job kept him too busy. "You know I'm going to order the most expensive stuff on the menu, right?"
"I'd be disappointed if you didn't," he said with a grin.
He held the door open, and she walked in. The delicious aroma of sizzling fat, meat and sauces enveloped her as warmly as an old friend's hug. The place had a few people lingering after a late lunch–or maybe they'd arrived extra early. Wong Lotus ran specials on Sundays: free egg rolls for the first fifty diners. Brooke and Pete had definitely made the cut-off.
A teenage waiter–the owner's son–in a faded blue Superman T-shirt and a piratical earring led them to a booth in the back near a window. She ordered lobster Cantonese, bokchoy and mushroom stir-fry and fried rice. Pete ordered the lobster and lo mein. The waiter brought out their complimentary egg rolls with sweet and sour sauce and disappeared.
She took one. It crunched between her teeth, the flavor of veggies and meat heavenly. "So. What's this about? I know you aren't just, you know, suddenly dying to buy me dinner."
"That's not true," Pete said. "I've been wanting to take you out to dinner for a while."
"Pete."
"What? You want me to lie to you?"
"Of course not, but you could be more…" She sighed. "Do you have any business you want to discuss over dinner?"
"Nope. It's all social."
"You know why you and I shouldn't be seeing each other like this."
"Actually, I don't."
She gritted her teeth. "This is just wrong. Weird."
"Because of what happened eight years ago?"
She could feel her cheeks heating. With shame, of course. It couldn't be that the memories of their time together was making her sweat.
"Yes. That was a huge mistake," she said.
"No. It was the best thing that's ever happened to me. To us."
"I was nineteen and you were sixteen. It was statutory rape."
He snorted. "Some rape. We didn't even go all the way."
"Fine." She took the last bite of her egg roll, then looked at his with longing. He chopsticked it over to her plate, and she grabbed it before he could change his mind. "Statutory make-out, then. Still a mistake."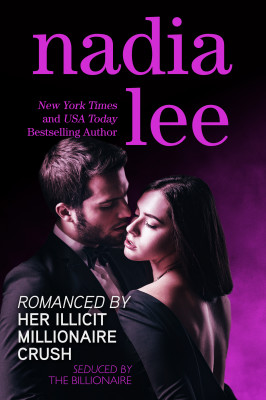 "I'm not sixteen anymore, Brooke."
No, he definitely wasn't. His voice was deeper, much more resonant and confident. He had broad shoulders and a chest that deserved to have a woman's head resting on it after an incredible orgasm or four.
I bet he's good in bed. He'd been a great kisser when he was–
She blinked, smacking herself mentally. You crazy, crazy girl!
The waiter decided to show up right then with their food, god bless him. Wong Lotus had the best lobsters in town. It didn't matter that the restaurant was humble with melamine plates and flimsy, cheap silverware. People came for the food, not for the ambiance.
She took a greedy bite of the crustacean and sighed with pleasure. No matter how rich she became, even if she won the lottery, she would never ever stop coming here.
Pete's gaze grew darker. "If we'd met for the first time now…and let's say I'm not Amandine's younger brother…would you have turned me down?"
"That's completely irrelevant. We didn't meet now. You are Amandine's younger brother, and I'm her best friend. There's no point in discussing something that can never be."
"It's not irrelevant." He used his chopsticks to gesture. "You're avoiding the point of my hypotheticals, and—"
"I'm doing what to your what?"
"…and that tells me everything I need to know."
Brooke was starting to feel a little dizzy. "Which is…?"
"That I'm not the only one who's interested in giving us a real chance."