Catherine Fairchild sat in an upscale bistro near her hotel in Atlanta, sipping coffee. The coffee was good, although the bone-colored china cup in her hand looked ridiculously fragile, like it would snap if she held it tight.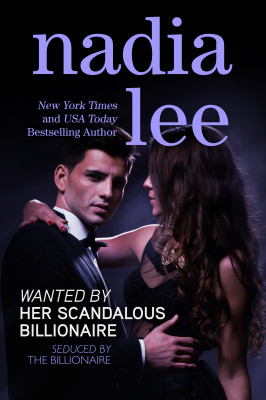 It pained her slightly to be there. The décor was pure kitsch and didn't really go with the dark wooden walls and leather seats. But the slim white gold and diamond watch on her left wrist said it was almost ten. It shouldn't be long before Salazar Pryce showed. For such a lazy man, he was surprisingly punctual.
Barely a minute later, Salazar walked in. Despite being in his late sixties he'd aged remarkably well, his body still fit underneath a bespoke navy pinstriped suit that she knew must have cost at least six thousand dollars. His hair was fashionably cut and perfectly dark except for a hint of silver at his temples that gave him a distinguished air. He paused, looking around for her, and she got a glimpse of the famous Pryce profile. When he saw her he raised a professionally manicured hand in greeting and waked over. She noticed that his Italian leather shoes were actually shinier than the highly polished hardwood floor.
"Been waiting long?" he asked.
"No." She rose and gave him a hug.
"You look good." He took the seat across from her.
"Thank you." She'd taken some time and care that morning. Her glossy hair tumbled over her back like a queen's cape, and careful makeup hid the dark circles under her eyes and lent a healthy glow to her pale skin. The cream dress she wore was precisely fitted to show off her most strategic assets. Her world was falling apart, but it was paramount that she look like a million bucks. "So do you."
"Well, what can I say? I have a great life." His pale gray eyes searched hers. "Everything all right with you? I was surprised to find you in Atlanta when I called. Didn't know you had any friends or family here."
"I drove to Charleston to see my mother." She hadn't been able to think of anyone else she could run to.
The skin around Salazar's eyes crinkled. "How did that go?"
If Catherine hadn't been subjected to that very same mother's upbringing, she might have snorted. "The visit ended within an hour."
Salazar sighed. "Olivia's too tough on you. Always has been." He called a waitress over and ordered some chocolate, a couple of cream pastries and coffee. When they were alone again, Salazar leaned across the table. "Don't let her get to you."
"I try not to." Catherine gave a bitter laugh. "I have no idea why I thought it'd be such a great idea to go to Charleston. Would've been better just to stay in Houston." She'd thought that her mother might have been able to soothe her hurt…except Olivia had never been the "kiss it and make it better" type.
"Yeah, but then you might have run into Jacob. If he, ah, came back."
Salazar, along with everyone else on the planet, knew that her "husband" Jacob Lloyd had run off with a Las Vegas stripper–who turned out to have been his first, real wife. The betrayal of bigamy would've been enough to drive any woman insane with humiliation, but it hadn't ended there. The family business was doing badly, and her in-laws blamed her. Even now, her brother-in-law Ethan–or whatever he was to her now–was auditing the company, undoubtedly looking for some way to pin its financial problems on her, and her humiliation and pain were rapidly turning into despair. Jacob's family was powerful, and would do anything to protect its own.
"Well, anyway. There's actually a reason I called." Salazar leaned back in his seat. "Here's what I'm thinking. You're already in Atlanta, right? Why not drive on up to Tennessee?"
"Tennessee?"
"Yeah. There's this real pretty place called Cooter's Bluff. A quaint little slice of Small Town Americana. I own a house there. Modest, but comfortable. And fully furnished—housekeeping and everything. You should stay there. Relax. Play a little tennis. Get away from all the shit you're faced with."
"Cooter's Bluff? Really?" She looked at him skeptically. "And relaxing is all you want me to do there?" Salazar never gave things away for free. Usually when he was generous with women, it was because he wanted to sleep with them. And when men offered things to Catherine, experience had shown that the desire to sleep with her was generally behind it.
But that wasn't their relationship.
"You could eat at a place called The Line a few times, if you felt the urge."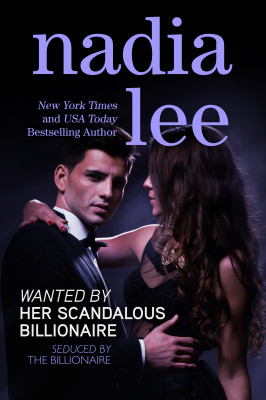 She arched an eyebrow. "Are you thinking about buying it?"
"God, no. I don't do restaurants. That's Mark's thing," he said, referring to his youngest son.
"Then why? You know I hate eating out by myself."
"I want you to check out the owner, Blaine Davis."
The waitress arrived with Salazar's order. She refilled Catherine's coffee and left.
Salazar watched appreciatively as the young woman walked away, then took a bite of his pastry and pushed his phone across the table. Catherine picked it up and looked at a photo of a guy who seemed to be in his early thirties. A pair of aviator sunglasses hid his eyes. Longish dark brown hair brushed the base of his neck, and there was an intriguing crookedness in his nose that said it'd been broken at least once. His mouth was set in a flat line, but there was a firmness to his lips. She found herself thinking that they probably felt amazing against naked skin, and wondered if he kissed well. Handsome, all in all, though rough around the edges. Probably not anyone Salazar's daughters were involved with. They were too busy to date, as well as having three overprotective brothers.
Catherine handed the phone back to Salazar. "Why so interested in this guy?"
"He's my son."
She choked. "What?"
"He—well, it was an accident. With a woman named Georgia Love."
"Georgia Love? Sounds like some kind of liquor."
Salazar got a wistful look in his eye. "She was intoxicating. But she died a few years back."
"Oh dear. I'm sorry. Does your wife know about this?"
He waved his hand and took another big bite of his pastry. "Ceinlys has no idea. I found out not too long ago myself."
"So…why do you want me to check him out? Has he produced a grandchild for you?" It was no secret Salazar wanted one badly.
"No." Salazar sighed. "He's still single. I want to bring him into the family fold."
"Is Ceinlys going to be okay with that?"
"Why would her opinion matter?"
"She might divorce you over it." Catherine would most likely have divorced a husband for that insult. And Ceinlys Pryce was a proud woman.
"I don't think so. She gets nothing if she divorces me, no matter whose fault it is."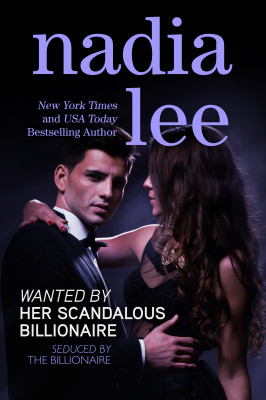 She gave him a look. "Salazar. You might be getting a little over-optimistic."
"I promise you I'm not. There's a prenup. Mom made her sign it before we married." Catherine's shock must've shown on her face because he added, "My mother never trusted any woman who wanted to marry me unless they already had at least a hundred million bucks to their name. Anyway, thanks to Mom's foresight, Ceinlys won't make a fuss."
Catherine took a sip of her coffee, processing this new information. "Okay. And now you want this Blaine to come into a family he never knew he had?"
"It's not right that a Pryce is without his legacy."
She knew what that meant. "You set up a trust fund."
"A standard one. About fifty mil."
"Quite a bit of money for a bar owner. So what's the problem?"
"He refuses to have anything to do with me. My lawyer can't seem to talk to him in a way that he can understand."
"What's there to understand about fifty million dollars?" If she'd had a long-lost father who wanted to give her fifty million, she'd have taken the money, no questions asked.
"I don't know. But I figured you might be able to help me out."
"How?"
"Come on, you're gorgeous. What man can say no to you?"
Yeah, so gorgeous that my husband is a bigamist and I have nothing to show for four years of "marriage" to him. Catherine kept the thought to herself. Bad enough that Salazar knew the broad strokes of her train-wrecked life. She certainly didn't want to discuss the details.
"Go to Cooter's Bluff, get to know Blaine a little," Salazar continued. "Convince him to be part of the Pryce family."
"I don't know if I can do what your money can't."
"Then find out how I can approach him. That's all I want." Catherine was about to decline, but he continued, "If you do this for me, I'll owe you a big one. And you know I always pay my debts. Think about that."
Catherine folded her arms. Ethan seemed determined to portray her as an embezzler and toss her in jail. If he attacked her like she expected, having an ally would be prudent. Salazar's support could make all the difference. The Lloyds were enormously wealthy and influential, but so were the Pryces.
"How much time would I have?"
Salazar smiled. "As much as you need. I'm a patient man." He slid keys and a piece of paper across the table and leaned back again. "Here's the address. The house is yours for as long as you want it."
She sighed and reached for the keys. "I'll do what I can. But I can't guarantee a miracle."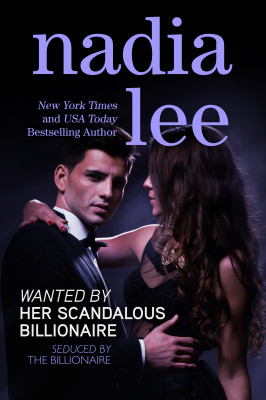 He polished off the rest of his pastry. "I have faith in you."