Be the first to know about my new books! Sign up for my mailing list.
The Latest Release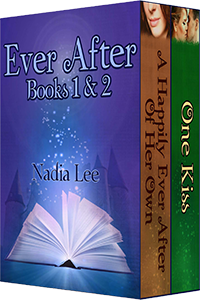 Ever After Bundle: Books 1 & 2
Boxed set of two fairy tale-inspired Ever After novellas. Save 33% compared to purchasing each separately!
A Happily Ever After of Her Own
Melinda Lightfoot, a preschool teacher with an unusual ability to flit in and out of fairy tales, never thought she would get into trouble...
...until the Fairy Tale Police arrest her while she is in Beauty and the Beast. They offer her a deal: Find Beauty, who left the story when Melinda trespassed into it, or be charged with the ultimate crime -- Fairy Tale Killer. If that's not bad enough the Beast tags along in search of his true love, and Melinda starts falling for the fairy tale prince. She must choose between doing the right thing and having her own happily ever after.
One Kiss
He is a legend...
Robert is a royal prince cursed into his current predicament: remain a frog until he can get someone to kiss him...willingly. After years of searching, he finally finds a suitable royal princess.
She is but a humble maid...
Practical maid to the royal princess, Molly promises to help Robert in return for gold enough to fund her retirement. She doesn't want to waste her youth waiting on someone as capricious and shallow as the princess, instead of living her life.
But love knows no boundaries...
Unexpected problems unravel Robert's plan. The princess thinks frogs are disgusting, and his evil cousin shows up to steal both the princess and the throne that rightfully belongs to Robert. To compound matters, all he can think about is the quick-witted Molly.
But to undo the curse and inherit the throne, Robert must have a kiss from a royal princess and marry her.
What's a cursed prince to do?
Read Excerpt »
Buy from Your Favorite Bookstore »
---
Current Releases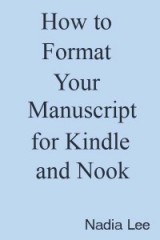 How-to Guide
Testimonials
::
Buy It
---
News and Messages from Nadia