Know when my new book is out. Sign up for my new release alert!
The Latest Release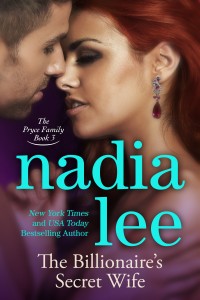 Having grown up in a dysfunctional family, Vanessa Pryce knows the futility of relying on a man for happiness. But there is one man who makes her want to ignore the truth: the irresistible Justin Sterling, her no-strings boyfriend since their college days together. Even after they break up, she continues to meet him for passionate encounters while keeping the relationship secret. No need to make public something that's doomed.
Billionaire tycoon Justin Sterling understands Vanessa's fears. But he's about to change the game they've been playing... Because when one drunken night of sex leads to pregnancy, he's going to move heaven and earth to rewrite their rules.
EBOOK
Upcoming Release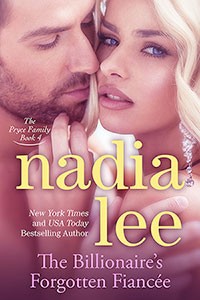 The Billionaire's Forgotten Fiancée
The last thing wedding photographer Ginger Maxwell wants to do is face her high school sweetheart, who shattered her world when he disappeared after proposing. But when his powerful family wants her to bring him home or suffer utter financial ruin, she has no choice.
Amnesia left billionaire adventurer Shane Pryce with no memory of the golden beauty who claims to be his fiancée, but her gentle soul pulls at his heart. Together they create new memories to replace the ones that drove him away...but will those be enough when Shane finally remembers everything?
Release date: May 16, 2015
EBOOK
Sign up for my new release alert to be notified as soon as it's out!
View All Books by Nadia »
---
News and Messages from Nadia