Know when my new book is out. Sign up for my new release alert!
The Latest Release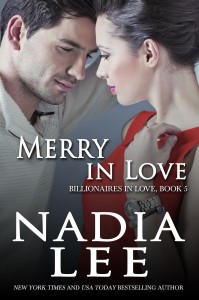 Dynamic and powerful, billionaire Daniel Aylster III wants to get rid of The Lloyds Development for mismanaging the construction of his latest hotel...until he meets its new CEO, Meredith Lloyd. It's been ten years since he's seen her, but his baby sister's best friend has grown into an irresistible beauty.
A single mom determined to prove herself, Meredith refuses to let Daniel fire her company without giving her a chance to fix the problem first. Nothing is going to stop her from succeeding, not even her crazy attraction to Daniel.
Forced to work in close proximity, Daniel and Meredith realize they may have a saboteur in their midst. When their shadowy enemy makes a game-ending move, Meredith must reveal a devastating truth that could tear her family apart and cost her the only man she's ever loved...
EBOOK
Upcoming Release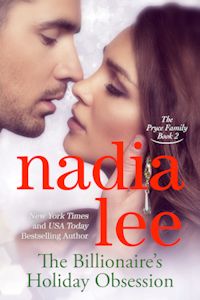 The Billionaire's Holiday Obsession
Deep in debt and stalked by a deadly conman, Jane Connolly needs a job and a safe place to stay. With no one to turn to in an unfamiliar city, she can't refuse the kindness of a magnetic stranger.
A former mixed martial arts fighter, billionaire Iain Pryce couldn't walk away from a small town girl in a big city, especially when it's obvious she's in trouble. But her sweet spirit threatens the single principle he's been living under for the past thirteen years: don't lose control...
Tentative release date: December 20, 2014
PRE-ORDER EBOOK
Coming soon to other retailers.
Sign up for my new release alert to be notified as soon as it's out!
View All Books by Nadia »
---
News and Messages from Nadia