Know when my new book is out. Sign up for my new release alert!
The Latest Release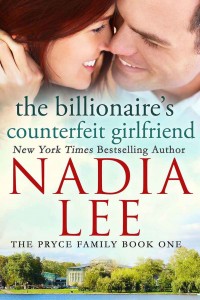 The Billionaire's Counterfeit Girlfriend
He's never met a woman he wants to spend his life with...
The man: Billionaire playboy Mark Pryce.
The problem: A "real" date for his family's Fourth of July party...or he'll have to attend with the heiress his mother's picked out for him to marry.
The woman: His best friend's executive assistant, Hilary Rosenberg--the only one who can save him from this fate worse than death.
...she is convinced good men are a thing of the past.
Disillusioned by a series of painful relationships, Hilary has no interest in dating Mark--even as a pretense--for the next four weeks. He's too sexy, too smart, altogether too attractive--and a sure bet to break her heart. But she owes him a favor, and she always pays her debts.
When their charade threatens to turn into a happily ever after, can a reformed playboy convince his wary Cinderella that fairy tale endings really can come true?
EBOOK
Upcoming Release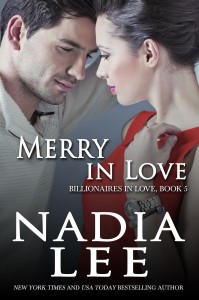 Dynamic and powerful, billionaire Daniel Aylster III wants to get rid of The Lloyds Development for mismanaging the construction of his latest hotel...until he meets its new CEO, Meredith Lloyd. It's been ten years since he's seen her, but his baby sister's best friend has grown into an irresistible beauty.
A single mom determined to prove herself, Meredith refuses to let Daniel fire her company without giving her a chance to fix the problem first. Nothing is going to stop her from succeeding, not even her crazy attraction to Daniel.
Forced to work in close proximity, Daniel and Meredith realize they may have a saboteur in their midst. When their shadowy enemy makes a game-ending move, Meredith must reveal a devastating truth that could tear her family apart and cost her the only man she's ever loved...
Expected release date: October 17, 2014
PRE-ORDER EBOOK
Sign up for my new release alert to be notified as soon as it's out!
View All Books by Nadia »
---
News and Messages from Nadia