THE HUNGER GAMES by Suzanne Collins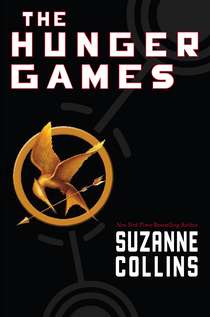 The Hunger Games by Suzanne Collins is by far the best novel I've read this year. I don't really care that much for dystopian books because they tend to be very boring and/or unrealistic. But The Hunger Games was just perfect. It actually made me believe that such a future is very possible in America.
The book's fast-paced, immediate and pretty violent, but nothing unsuitable for teens. Recommended highly.
Grab your copy at Amazon or BookDepository or your favorite store.
Blurb:
Katniss is a 16-year-old girl living with her mother and younger sister in the poorest district of Panem, the remains of what used be the United States. Long ago the districts waged war on the Capitol and were defeated. As part of the surrender terms, each district agreed to send one boy and one girl to appear in an annual televised event called, "The Hunger Games." The terrain, rules, and level of audience participation may change but one thing is constant: kill or be killed. When Kat's sister is chosen by lottery, Kat steps up to go in her place.