The 2010 RWA Conference Recordings on Sale (Promo Code)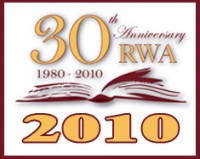 If you wanted to get the conference tapes but were hesitating over the price ($129.99 plus shipping and handling), here's a chance to get the complete set (DVD or CDs) on sale at www.billspro.com/order/rwa/index.html.
Promotional code for August is RAug9226. Mention that you're on Facebook and that you've seen Bill Stephens Productions Facebook page, and you can get additional $5 off. So that should bring the total down to $94.99 plus shipping and handling.
I found their shipping charges very reasonable, even if you live overseas. I already ordered my copy. If you have any questions, you can email them at ServeMe2@BillsPro.com. Their customer service is prompt and courteous.
P.S. As of August 19, their mp3 download page doesn't contain all the recordings from their master catalogue.