As Promised…Pictures from the First Anniversary Dinner!
Hero Material and I celebrated our first anniversary last week. We went to the restaurant where we had our wedding reception. It's one of the most expensive restaurants in the city, but the food is always marvelous and the service sublime.
Hero Material made the reservation, etc. Actually I was surprised that he pre-empted everything because I wasn't sure what to do about our wedding anniversary or anything else like that. (Let's just say that I was a little frazzled about the pregnancy and morning sickness in November and early December.)
Thankfully my morning sickness went away, and my tummy felt fine that day. Yay!
Here are the photos.
This is a view of the city from our table.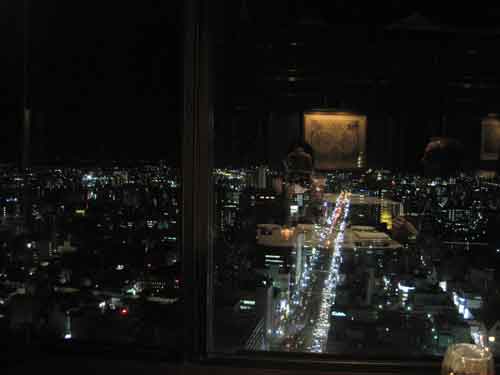 Table setting with a complimentary rose from the restaurant. You can see Hero Material's champagne and my OJ.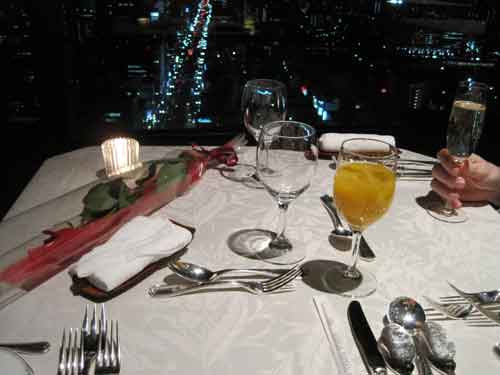 Us at the restaurant — we had a corner table with a lovely view. In Japan, the tables closest to the most windows are considered the best. I was in a black strappy dress, but since it was so cold, I also had the pink cashmere shawl around me. (If you've been following my blog, you probably remember that Hero Material bought me one on our honeymoon in Thailand.) It was soooo warm and soft against my bare shoulders, arms and back.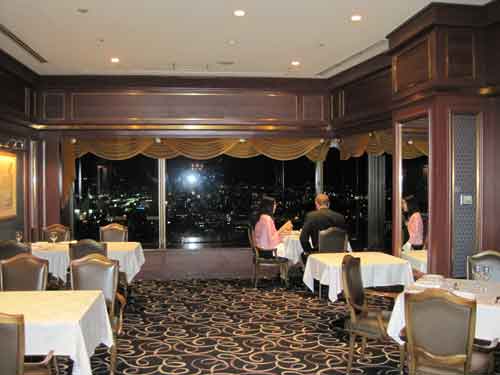 Food…! Everything was super delicious. I gobbled up everything. (Sorry about the fish picture…I took a big bite before taking the picture because I couldn't wait…!)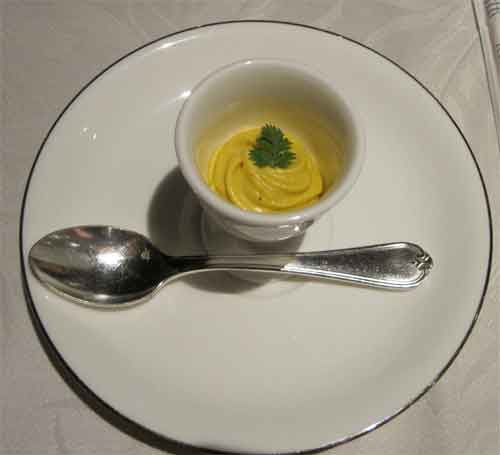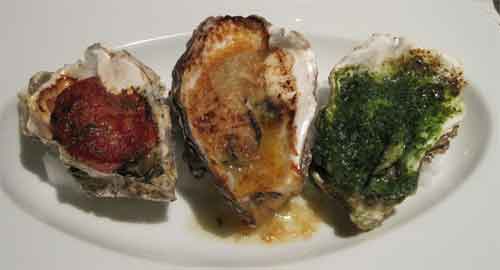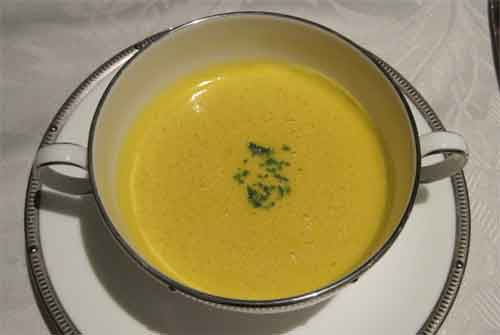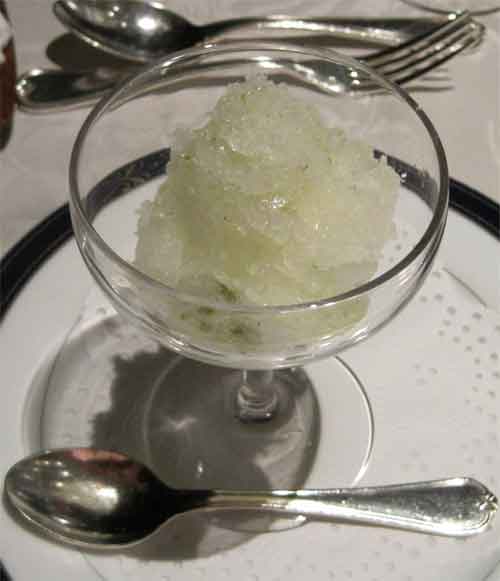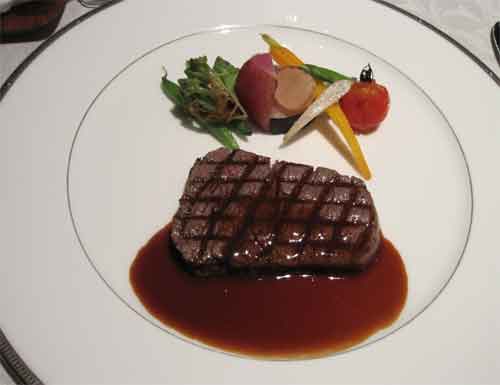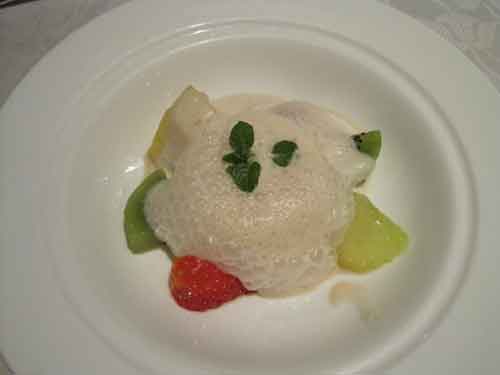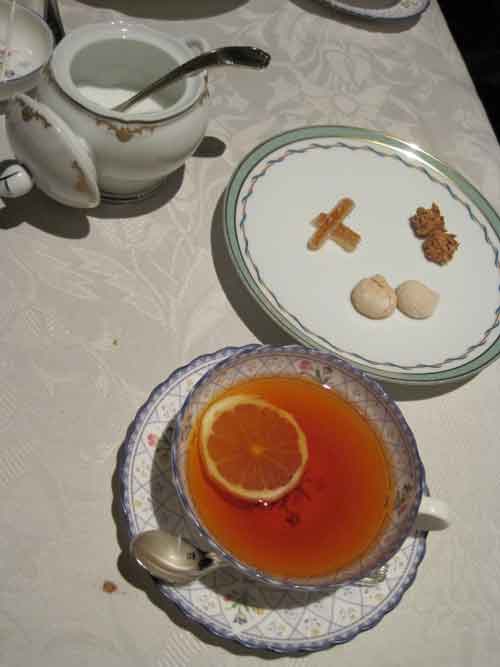 The manager told us that our meal was completely comped. We were very surprised, as we had expected to pay some portion of the cost. (The hotel where we had our ceremony had sent us a coupon we could use at the restaurant, but I was pretty sure the price of our meal would be more than the amount covered by the coupon.)
Anyway, there was a lot of bowing and thank-you's and congratulation's and so on. I'm not sure if we can go back next year for another leisurely meal with a small baby, but I sure hope so…! I totally love that restaurant!