Sweet May
Hello, everyone. I hope you had a lovely start to your May and a fabulous Mother's Day.
We had a week-long holiday in Japan (Golden Week), and it was so pretty, with warm and sunny weather. Hero Material and I bought a new refrigerator. And sadly enough, I got really excited about it. If anybody had asked me if I'd get giddy over a new fridge 10 years ago, I would've laughed at them. Guess it's my nesting instinct kicking in…? :D
After the heart-pounding excitement of fridge shopping, I spent most of Golden Week working on edits for The Last Slayer. I'm almost done. I need to let it sit for about a couple of days and read it over before sending it back to my editor.
And speaking of The Last Slayer, it's the first book in a trilogy, which Carina Press is calling The Heartstone Trilogy. What do you think about the name? :) (And yes, it's really going to be a trilogy, not a never-ending series.)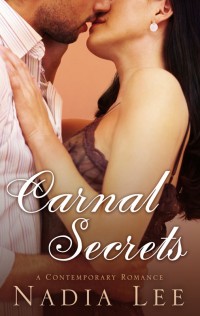 For those of you who haven't seen it yet, The Romance Reviews hosted a book interview featuring Carnal Secrets. You can learn more about what inspired me to write the story and so on. I'll be checking comments periodically to answer any questions.
This month, I guest-blogged on The Romance Reviews about other points of view. In it, I discussed the challenges of making antagonists appear not so black and white even while using only one or two points of view (hero / heroine) in Carnal Secrets.
Toward the end of May, the lovely Stella and Lea from Book Lovers Inc. are going to interview me, plus post their dual review of Carnal Secrets. I'll post updates when I know more, get the links, etc.
Also if you're an aspiring writer, don't forget to check out Magic and Mayhem Writer's 4-in-1 critique to benefit juvenile diabetes research. If you want to learn more about our critique style, you can click on the following for details: Sandy, Amanda, Shawntelle, Yours Truly.
On a more personal note, I'm now at week 35. The Boy weighs almost 6 pounds, and he seems very healthy and energetic; he demonstrates it by kicking his mother mercilessly everywhere, including the ribs. ;) Hero Material and I are very excited at the prospect of holding the Boy in our arms soon. :)
I've updated my contact page to let people know that the response time to emails may be longer than usual, given my semi-maternity leave mode. If you're a writer and want to email me with questions specific to writing and business matters, please check the FAQ for writers before doing so. This will save both of us time. :)
If you're a reader, I don't have a FAQ for you. You're welcome to email me, Tweet me or leave me messages on my FB page. I'll try to get back to you as soon as able.
I hope you all have a lovely May! Talk to you soon.