Dinner: Chicken Noodle Soup
The Boy is sick, so I decided to make him a big pot of chicken noodle soup since we have some bones and chicken breast meat. Since I didn't have egg noodles, I decided to use udon noodles instead.
Step one: Home-made chicken stock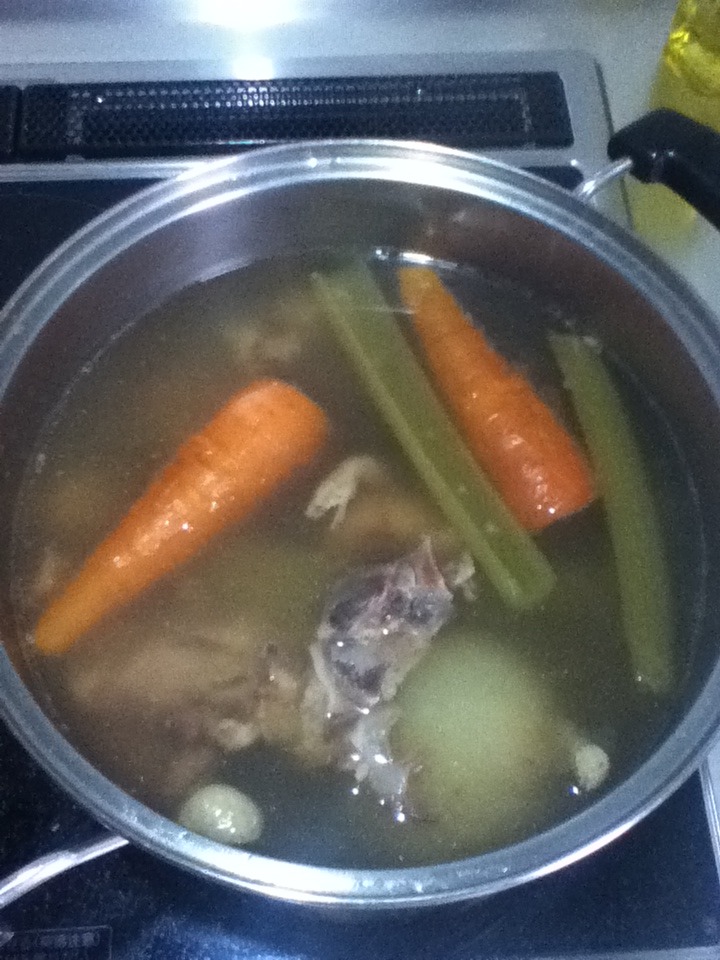 Step two: Lots of veggies!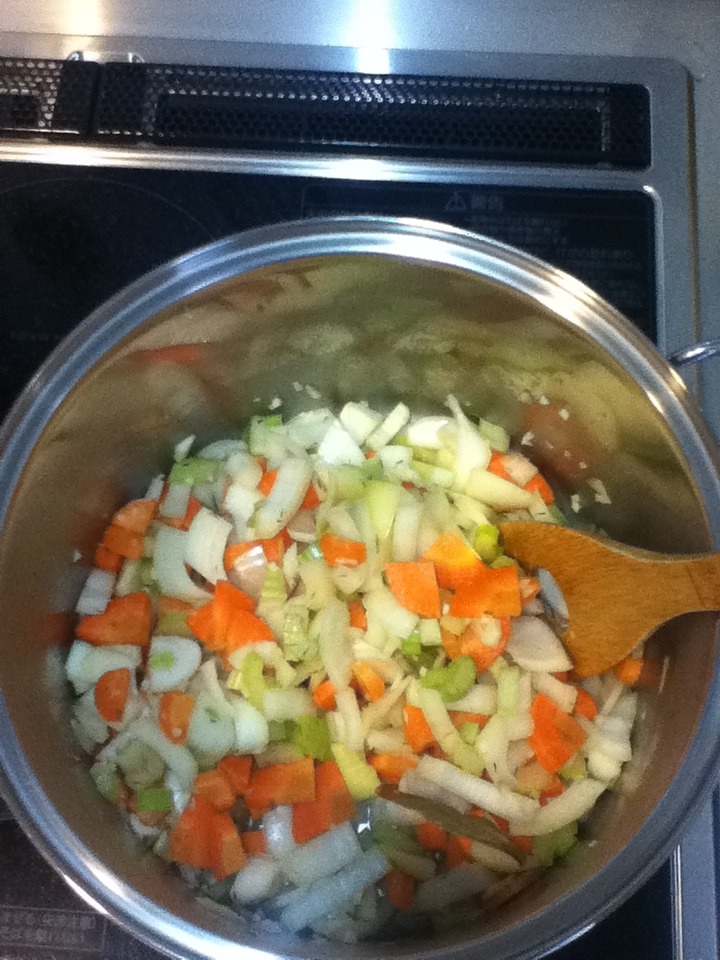 Step three: Patience…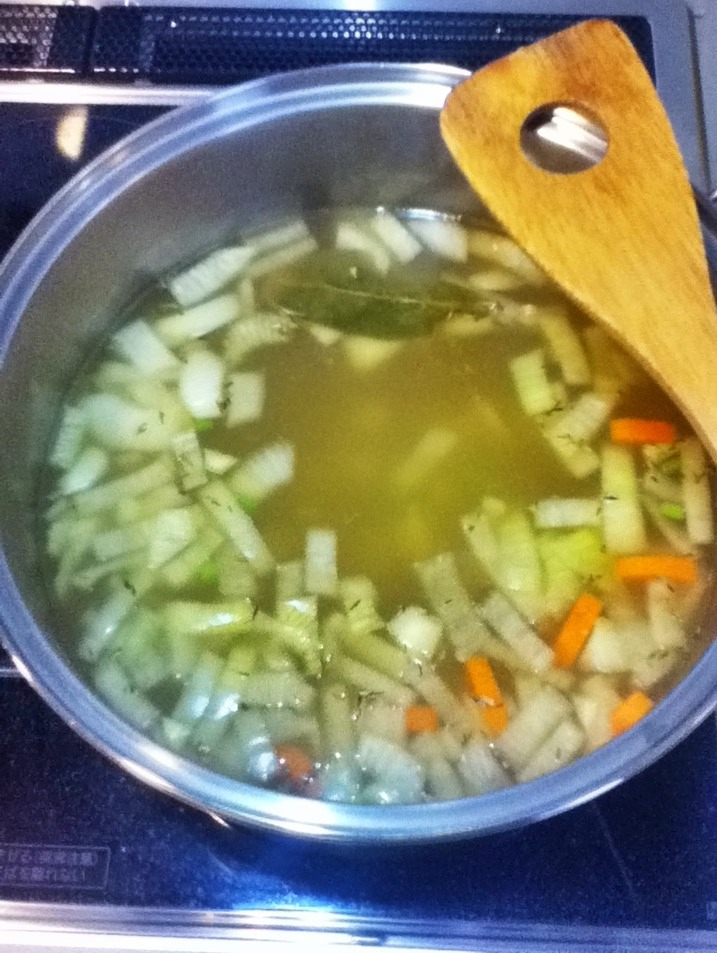 Step four: Enjoy!