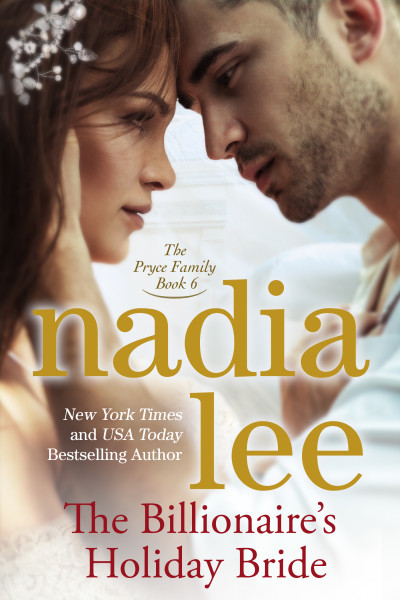 Billionaire Iain Pryce is marrying the love of his life, Jane Connolly, on Christmas Eve. So what happens when Jane's father insists on paying for the wedding, Salazar and Ceinlys butt heads over how the ceremony should go, and Dane tries to get Sophia to accept his proposal and give him the forever he so desperately wants?
Note 1: The Billionaire's Holiday Bride takes place between Chapters Forty-Five and Forty-Six from The Billionaire's Forbidden Desire. Therefore, all the events in The Billionaire's Holiday Bride occur before Sophia accepts Dane's marriage proposal.
Note 2: This is a holiday reunion story with an ensemble cast to catch up on your favorite couple(s). Watch Iain and Jane pledge their lives to each other, and Salazar and Ceinlys settle their differences once and for all. Get this title only after you've read other books in the Pryce Family series.
Order your copy today!
→ Kindle US
→ iBooks
→ Nook
→ Google
→ Kobo
Kindle International
→ Kindle UK
→ Kindle Canada
→ Kindle Australia