Many writers seem interested in uploading their writing on Kindle. And no wonder. It's quick and easy way to make something too short and/or out-there for mainstream publishers available to readers and make some money on the side. You can also use it to promote your longer works — maybe post a short novella to tide your readers over between longer projects, etc.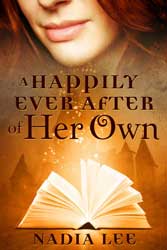 Unless you're a publisher with a distribution agreement with Amazon, you cannot give away your books for free. But you can price your stories for $0.99, the lowest price point for Kindle. A lot of people are willing to pay a buck for a quick read on their Kindle. But even for a buck, they want something that's nicely formatted.
L. K. Rigel mentioned that my paranormal romance novella A Happily Ever After of Her Own was very well-formatted. So did Zoe Winters.
I used to offer an initial version of the guide for free, but I've made some improvements after having done three more conversions, one of which was a full-length novel. So I gathered all my code blocks, lessons learned and information on formatting for Nook (which has gained in popularity recently) and compiled them into one master file. You can get it from Smashwords if you like.
Hope you find it useful. If you have any questions, feel free to post them here.